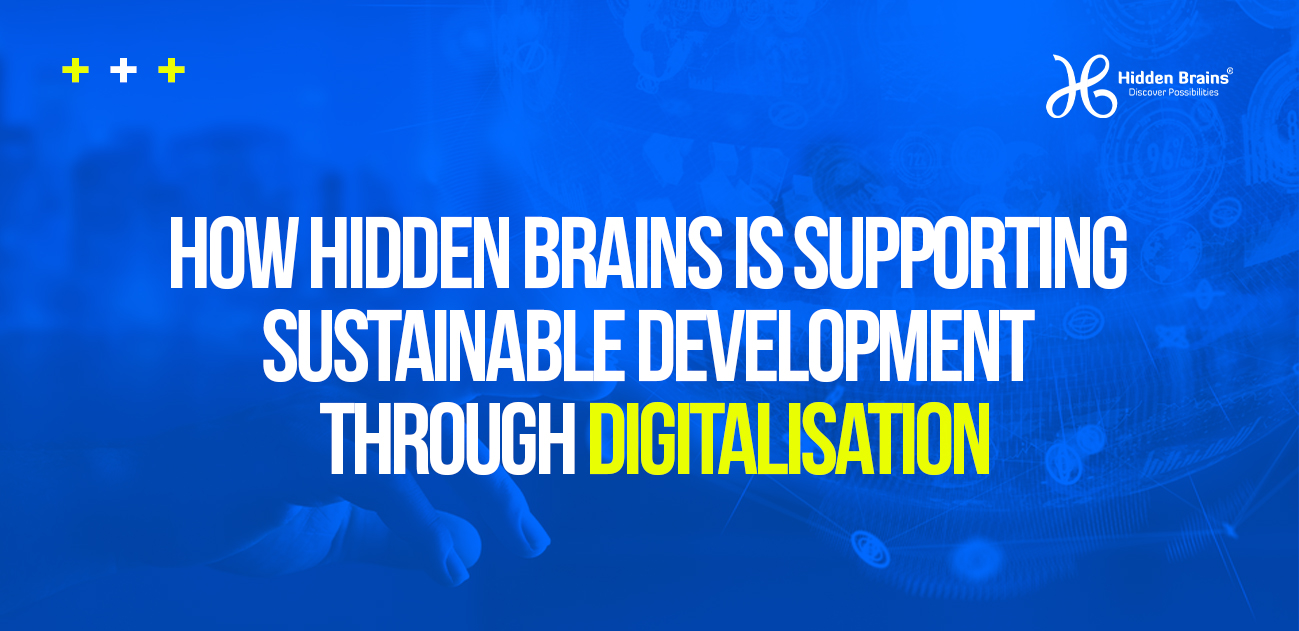 One of the markers of civilisation has been the ability of man to meet his needs in the most efficient ways possible. This means more utility with less stress. However, this determinant has evolved to underscore an equally important factor, which is the potential to meet current needs without adversely affecting the future. That is, satisfying our present desires and aspirations without compromising the ability of the future generations to maximise their potential; this is what sustainability is about.
In 2012, the United Nations, a convention of 193 countries, developed the Sustainable Development Goals (SDGs) at the UN Conference on Sustainable Development held in Rio de Janeiro, Brazil. By 2015, 17 goals that universally affected mankind were chosen. This was in replacement of the 8 Millennium Development Goals (SDGs). The aim of the SDGs is to put measures in place to achieve sustainability between 2015 and 2030. These goals cut across social, economic, and environmental issues and are interconnected. Failure in one aspect affects the rest.
As a software and IT consulting company, Hidden Brains continues to position its policies and processes to consolidate global efforts toward achieving sustainability amid the never-ending innovation in technology. With its service offerings, our industry has its essence rooted in the 9th SDG goal: Industry, Innovation, and Infrastructure. Not only are we innovative in our business solutions, but we also facilitate infrastructure development through our services and contribute our quota to sustaining a thriving IT industry.
We have spread our tentacles into various sectors which by their services also contribute to the betterment of the human condition. Some of them include:
Oil and Gas
In the last few decades, one of the major preoccupations of the key players in the oil and gas sector has been how to reduce carbon emitted into the atmosphere and diversify into low carbon energy. Also, since the Coronavirus pandemic struck in 2019, rendering many oil and gas companies significantly out of business, the sector has seen many of its key players delve into other related and easily marketable businesses, therefore identifying as energy, mobility, and retail. Bottom of Form
We at Hidden Brains are poised, with our tech solutions, to deliver exceptional service that provides oil and gas companies with timely access and visibility into their inventory. Our expertise also includes logistics, tracking, reducing costs of exploration, construction, and reducing overhead costs. In addition, our downstream tech solutions cater to the demands of new business models and facilitate the creation of trading decisions that align with industry trends.
In line with the 6th SDG, clean water and sanitation, which concerns itself with the sustainable management of water, we have supported this universal endeavour through our top-notch service to oil and gas companies. The solutions we deliver to these businesses for their refinery operations, for instance, ensure the reliability of downstream activities.
Construction
Many companies in the construction sector experience situations where workers see no incentive in adopting new technologies for their work, especially when these technologies are not significantly productive when deployed on a larger scale. This causes the workers to go back to their old ways. It has, therefore, revealed a weakness in how many construction companies embrace digitalisation. We have factored this insight into the information and strategies we offer during consultations and our services. For us, the goal is more about meeting the pain points present during construction than a mindless race for digital trends.
Besides providing IT solutions that are effective and exceptional in and of themselves, we are also intentional about integrating them with business processes. It is important that these solutions perform effectively with the unique scenarios on ground. This process-centric approach whereby we identify operational adjustments that will promote the performance of our solutions helps increase their potential of producing transformative results.
Agriculture
The place of digitalisation in agriculture can not be overemphasised. From food farming to processing, promotion, and distribution, digital infrastructure has proven invaluable to the process. Agriculture encompasses the second sustainable development goal, which is to achieve 'Zero Hunger'. In essence, this means to 'End hunger, achieve food security and improved nutrition, and promote sustainable agriculture'.
Hidden Brains has, over the years, provided digitalised solutions to agriculture companies, which help improve the quality of their yields, improve their farm activities and make for a healthier, more sustainable farming practice. However, subsistence farming and manual farm labour have proven time and again to be insufficient for sustaining societies. Not only does manual labour pose a health risk to humans due to the gruelling work conditions involved, but it is very difficult to scale production from its yields.
We work tirelessly to advance the potential in farming and the agriculture sector by introducing smart agriculture to improve farmers' efficiency. Our web and mobile app platforms provide invaluable insights such as soil health information and information regarding the best seeds suitable for specific soil based on soil health and looming weather forecasts.
Also, we optimise human labour production by supplementing their efforts with smart technologies such as Internet of Robotic Things (IoRT), drones, and Artificial Intelligence to improve the quality of agricultural products and optimise the human labour for production. Our digital solutions also include warehouse processes to expedite operations and improve visibility.
Banking and Finance
Although bank managements do not directly assume responsibility for sustainability, they remain significantly responsible for sustainability. The crucial role they play in mediating financial assets between support and deficit from household to household in society puts them on this pedestal. Besides, climate change, a major global concern and one of the pain points that the sustainable development goals aim to address, poses a threat to every aspect of human lives, and the financial sector is not spared. Therefore, not only is it important that banks play a part in achieving sustainability, but they also have a responsibility to ensure a sustainable banking industry. Funds from banks are useful for green investment, and they are also useful for contributing to the finance of households and businesses, making for a thriving economy that supports individual survival.
At Hidden Brains, our finance technology solutions help institutions modernise their operations and align with the demands and challenges of the current times. Leveraging technology such as artificial intelligence, data, and cloud, our solutions help clients in the banking and finance sector to meet the needs of their customers, fulfil regulatory requirements, and forestall or mitigate cybersecurity risks. Our software solutions include accounting, digital bookkeeping, business consulting, and even payroll technology. We have put all these structures in place to help financial institutions in Africa compete favourably and thrive.
Manufacturing
Digitalisation has helped accelerate innovation and efficiency in the manufacturing industry, such that various related stakeholders get to enjoy access to powerful insights to facilitate collaboration. For instance, manufacturing companies can align with track-and-trace product requirements with data analysis and digital monitoring. It also helps them consolidate global efforts on sustainable development through their product design, energy-conserving manufacturing, and so on.
Our unwavering message to decision-makers in the industry, especially the chief executive officers, is the need to effect change that will usher in new digital exploits and streamline production processes. It is equally important to facilitate a transformation in recruitment processes so that more software engineers, IoT engineers, and data analysts find a place in the workforce to allow for wholesome digitalisation and implementation. Upskilling of existing employees is also beneficial towards building a digitally savvy workforce that will enhance optimised and sustainable manufacturing.
Hidden Brains' digital solutions create value across three areas: people, process, and technology. These solutions range from enterprise and supply chain systems to asset management and consultations. In all, they help transform how companies manufacture, improve, and get their products to their consumers. Also, our digitalised manufacturing improves productivity, and our production planning and control solutions help expedite and improve production decisions.
Retailers (E-commerce)
There is new pressure among retailers to reduce the adverse impact of their sales process. This is not unrelated to the recent change in consumer behaviour following the recurrent campaign to shop to choose renewable products over single-use ones. Hence, retailers have had to double their efforts by establishing their credibility and being vocal about their efforts at embracing sustainability.
All of this information can be encoded and communicated to the public using data analytics, provided there are sophisticated technologies in place to handle such big data. Insights from this data are also useful for planning sustainability targets and reducing resources expended on energy.
We support companies like this by helping them make a paradigm shift towards digitalisation and buying experience. With our solutions in application development, design thinking, system integration, artificial intelligence, product engineering, and technical support, we increase agility and visibility to our clients.
Hidden Brains offers technical and retail expertise to help manufacturers make a paradigm shift towards digitalisation of operations and buying experience. Our retail technology solutions aim to reimagine the shopping experience with capabilities in application development, product engineering, design thinking, system integration, artificial intelligence, and support.
To conclude, digitalisation, which is the fourth major cycle of innovation since the inception of mankind, holds much potential for every sector in the world. At Hidden Brains, we are poised to exploit its benefits while we keep you aligned with your sustainable development goals.
Looking for exceptional IT consulting service to adopting new technologies for your business?