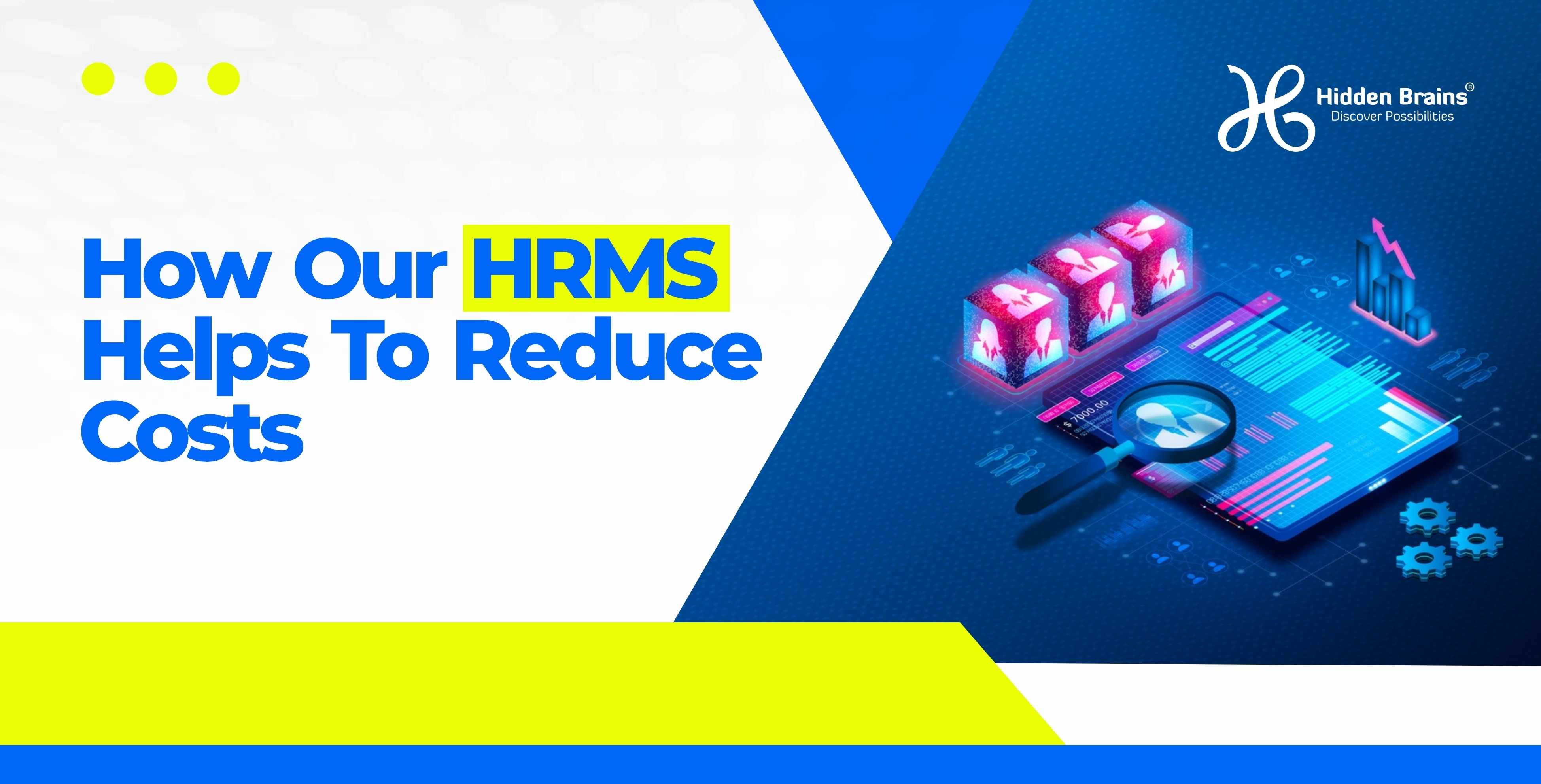 Before technological advancement, the Human Resource (HR) department goes through rigorous stress managing employees and carrying out other administrative duties. The people's team always moves from one office to another (sometimes with files) to monitor productivity. However, this stress can end with the right systems.
As a business owner, do you know that you can save cost, time, and energy with our HRMS solution? Before delving into how our software can help you reduce operational costs, there is a need to provide a brief insight into the terminology "HRMS".
What is HRMS?
HRMS is also known as the Human Resource Management System. Literarily, these are computer programmes that combine business processes and data to ensure proper employee functions and performance. In simpler words, HRMS helps to execute the day-to-day duties of your staff.
With the use of the right system (our software), you can execute tasks like processing payments, recording employee data, recruitment, and updating your business policies without a hurdle. While manual execution of HR duties is prone to human errors, Hidden Brains HRMS is effective and covers more tasks in a shorter duration.
And that's not all it can do.
How HRMS helps reduces business costs.
Aside from advantages like ensuring workplace safety, reducing human errors, etc. that our software provides, the following are reasons your business needs Hidden Brains HRMS to achieve minimal operation cost;
Simplifies Business Data Analysis
The truth is, arranging or analysing cumbersome data on an excel sheet can be tiring. Also, there is a possibility of missing out on some key details. Our HRMS, ensures all your HR data are sorted in a central location with no hassle.
Apart from the automated arrangement of information, our software also helps analyse data to achieve your business objectives. For instance, you can use the insights our system provides to identify areas that need improvement and those that are key increasing revenue.
In simpler words, our system helps you to save costs as there is no need to hire an analyst.
Outsourcing the Right Potential Hire
During the recruitment process, numerous candidates claim to be fit for a job opening. However, after selection, some may be unable to cope with the new role expectation. Finance Online Statistics shows that 40 percent of employers find rehiring the right fit for an entry position challenging. With this ongoing provocation, what is the solution?
The simple answer is using Hidden Brains HRMS.
While numerous candidates claim to be the best choice to add value to your business, you can scrutinize them and choose the one that suits your goals with our system easily. Interestingly, our software gives equal opportunity to every potential hire. It means every candidate gets tested on the same metrics. When you receive a potential hire's resume, our automated system examines their portfolio. Those without the required certifications are not deleted but kept in a separate folder. Likewise, candidates with professional qualifications get highlighted for your perusal. You need to give Hidden Brains HRMS a try to get the best understanding.
Our software ensures your people's team is less stressed without incurring more costs of hiring a candidate. An expense like hosting numerous potential hires is not necessary by using Hidden Brains HRMS. For instance, you can select qualified candidates that suit your job opening among a multitude of individuals instead of inviting everyone that applied for the position. Also, you can decide to interview potential hires via virtual meets based on your preference. With our system, you only need an interview to select the most competent individual for a job.
Improves Employee Retention Rate
Statistics confirm that more than 30 percent of employees quit their new job within the first six months. This report means employers find it challenging to retain staff for a long duration. If your business is experiencing frequent personnel changes across departments, it could affect your long-term objective.
To achieve staff retention, you need Hidden Brains HRMS. How does it work? Our software ensures every staff member's observation counts. Employees can easily bring suggestions forward to the management and deliberate on ways to achieve common goals. The truth is, when people feel their voices are heard in their workplace, there is always satisfaction to give their best.
Also, employees that feel important to your business will think twice before leaving. In simpler words, use our HRMS software so your employees can always express themselves virtually without fear of confrontation. When you don't have to hire new individuals every six months, you save on the cost of interviewing and retraining new staff.
Effective Management of Hybrid Workforce
Covid-19 and the recession effect still affect some business operations at full capacity. To ensure the sustainability of business productivity, some have adopted the hybrid work approach to carry out tasks. A hybrid workforce simply means working from home for someday and being present in the office on other business days. Unlike remote, hybrid work requires your staff office presence on specific days.
Do you know that while your employees work hybrid, you can ensure effective operation management at minimal cost? Yes, Hidden Brains HRMS help to solve this hurdle. How does it work? Our system serves as a central body that connects all your employees. Whether your staff are online or not, they receive instant notification.
In case of any challenge, your team can have conference audio or video meetings to further explain assigned tasks. Our software helps your people's department ensure staff is carrying out their duties at the designated times. When staff is working from a distant location, you save office operation costs while set goals are achieved. Your hybrid workforce management is a success with Hidden Brains HRMS.
Task Automation
Tasks going through different offices can get automated and sorted instantly with our system. With Hidden Brains software, undergoing stress managing multiple tasks becomes history. Likewise, it saves costs and ensures a uniform division of labour. For instance, if there is an urgent assignment to execute, your team lead can log in to our system and tag the respective department's representative needed on the job. Unlike manual methods where one has to carry files around.
When you digitize your business with our HRMS software, you save the cost of buying items like print paper, photocopying machines, etc. All your tasks can get stored and analysed with our system.
Serves As a Central Data Storage
Without a digitalised central data storage, essential information could get missing. Note that the missing data could affect your business productivity. To avoid such a scenario, our HRMS is here to help you out.
Hidden Brains software provides absolute confidentiality to your details which you can access with a password known to you or designated individuals. Apart from data privacy, our HRMS helps to reduce your operation cost. For instance, instead of paying banks to help keep your data. You can get it secured in our cloud (HRMS) available at a premium price.
Improves HR Personnel Effectiveness
Duties of your people's team include; conducting disciplinary action, maintaining staff records, and hiring candidates, among others. The truth is, these activities can be tasking. But with Hidden Brains HRMS, you can relieve the workload on your Human Resource department.
Our software enables your HR personnel to face other challenging tasks affecting your business. By using the Hidden Brains system, your people's team carries out their duties faster and better and reflects a positive change in your business revenue.
Tasks like storing employee records, processing payroll, information dissemination, etc. get sorted instantly by login into our system. It makes their job easy and reduces your operation cost.
It Helps Reduces the Need for More Hires.
Instead of hiring more workers, you can use our system to save costs. Our HRMS comes with benefits like shift management, approval flow, MIS reporting, and others. Also, you can access your staff's executed assignments in their employee portal. It ensures a staff won't have work overload while others have fewer tasks. Duties are distributed evenly and your business goals get achieved in a shorter duration.
In cases of essential extra hire, you will employ a few individuals because our system can help execute your key business duties. With our HRMS, suppose salaries and training expenses for multiple hires go to your business coffers.
Our software has been providing tech solutions for more than a decade. By using Hidden Brains HRMS, you can reduce your business operational cost with zero sweat. We are here to serve you. Want to partner with us? Simply call +234 915 242 4242 or email us at [email protected].
Want to know more about HRMS?