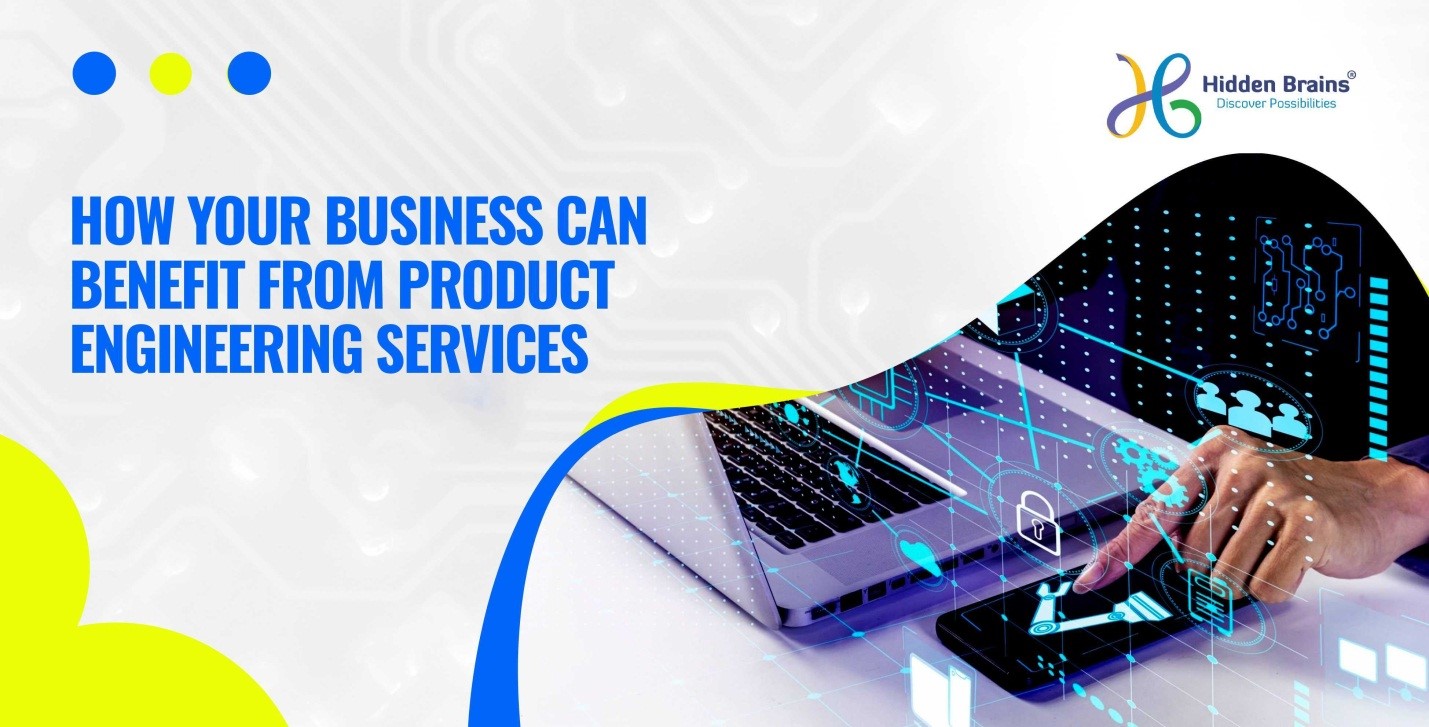 One of the most exciting and striking things about technology is the remarkable transformation that follows it. This transformation happens not just in the IT or business space. It also reflects in language and meaning. We could start with "Google" as an example, a company name that is now also used as a verb meaning "to research something online."
But that is not the focus of this article; Product Engineering is.
Product engineering did not always mean what it does now. Back in the day, "products" simply described tangible things manufactured and sold to consumers. But it's the www era, and products now also include web portals, smartphone apps, digital platforms, web portals, etc. So much is the transformation in tech that even within the IT field, the dichotomy between application development outsourcing and product engineering is barely noticeable today.
But what really is product engineering?
Product engineering is one of the essential stages of the product development life cycle. Businesses launch new products for several reasons. It might be an innovation meant to disrupt the market or an extension of an existing product line. It may be to build upon the strategy of an existing product in the market, or it may be developed from scratch.
Getting a product into the market requires an extended gamut of IT engineering processes that begin from innovation & ideation, design, prototyping, development, testing, to deployment, and this is what product engineering is all about.
Because the above-listed processes usually need to be carried out on a grand scale, they also require more significant tech investments and resources, which many enterprises do not have or cannot afford. Hence the outsourcing of product engineering to IT experts with the technical skill to provide quality support.
What can product engineering do for your business?
You might wonder how a supposedly highly technical concept like product engineering can be relevant to your business. Indeed, PES (product engineering service), as a term, was restricted to IT. It described technical support tailored for enterprise solutions related to software, hardware, product conceptualisation, and IT infrastructure. This technical support involved the full range of the Software Development Life Cycle, including product innovation, design, module development, systems testing, software integration, software delivery (through SaaS), and software resources deployment. However, technology today has evolved from its traditionally rigid processes to embrace flexibility, birthing the concept of agility and responsive design.
This evolution means that your non-IT business can use technological processes to scale up and increase profit. Here are other specific ways product engineering can benefit your enterprise:
Improved customer satisfaction:
Customers' demands often change, and product engineering helps you tailor your solutions to satisfy those changing demands consistently. It also enables you to build products consistent with your customers' preferences per time, causing little cause for complaints or let-downs. This, in turn, improves your customer relations and helps your business stay competitive.
Better-formed ideas and prototypes
There's no better chance of hitting the bull's eyes on your product's development than when you have seasoned experts guiding your business decisions on proof of concept, execution, and implementation. PES impacts your costs and efforts, helping you maximise your resources and accomplish the aim of your project.
Increased returns on investment
Developing new products for customers can take time, money, and effort, and it is unfortunate when all the expended resources do not yield the expected results. However, not only does PES provide avenues for automation, but it also improves your operational efficiency and helps increase your productivity. Combining all these factors increases the chances of high business yield, making the investment of your resources worthwhile.
Gain competitive edge
You could sit in a room full of non-technology-inclined business people and brainstorm how to develop a new product from scratch to the launching stage. However, it becomes more difficult when you have to increase your production scale. Developing your products digitally using PES, on the other hand, provides you with relevant customer insights, helping you make intelligent, data-driven decisions. This information advantage provides insights into gaps and opportunities in the market, thus enabling you to scale your product to improve your supply.
Reliable support and maintenance
Timely support and maintenance remain one of the sure-fire ways to keep your customers satisfied not just with the product but also in relating with the business. With PES, you can obtain customer feedback regarding your developed product. This equips you with information to facilitate necessary improvement and conduct maintenance on your product as due and on time.
Streamlined focus on primary business operations:
The smartest decision you can make for your business is to reserve your efforts for primary business development and outsource the technical aspects to experts. A PES provider will significantly save you time to market and production costs. They will also provide a cheap learning experience for your business team as you engage them (the tech consultants) on your high-end technical projects.
Assures you of business sustainability and scalability
Engaging the expertise of PES consultants lays your business on the foundation of sustainability and scalability, which are two of the core offerings of technology. Going tech means increased ability to replicate products, expedite processes, and monitor patterns to achieve long-term success.
Let no one and nothing hold you back! Get help.
We have established the myriad of advantages that your business can benefit from engaging the services of a product engineer. Still, there are a few more things that can hold you back from enjoying these benefits to the full:
Fear of losing clients who might have grown accustomed to your existing processes.
At the heart of every business is the desire to increase the satisfaction of its clients. But sometimes, it might take a while for them to see the bigger picture. So, rather than see their hesitation to accept the new order as a deterrent, accept it as your opportunity to make them understand how the transformation will translate to an increase in the quality of their customer experience. If you do it right, you can raise their anticipation. An excellent communications team will sort that out for you.
The fear of the technological investment not yielding tangible returns.
If you fall in this category, guess what— your fears are valid. Your costs don't cease as soon as you launch your product. Instead, you incur more expenses, including changing your internal systems, enveloping new workflow processes, training your personnel to imbue them with the competency to handle the upgrade, and even occasionally fixing downtimes. However, you can easily overcome the fear of overhauling your legacy system if you have trusted experts engineering the product. Typically, these people have the experience and knowledge to know what works and even to proffer solutions tailored to your unique business realities.
The stress of getting trusted help and the risk of finding none
The long search days are over. Nineteen years of operations across industries and a teeming workforce of seasoned software engineers, developers, and consultants means that Hidden Brains is the right fit for developing your new products before they hit the market.
Our product engineering support targets the transformation of your vision into a marketable product. And not only that, but we also significantly lower the time and costs it takes to get your products to the market while maintaining optimum quality. And when it comes time to evolve your product, our agile methods allow you to fulfil your customers' demands for your product design and development without compromising on speed and cost-effectiveness. We follow a rigorous and systematic approach towards transformation to drive efficiency and operational improvement.
So what are your IT needs? Talk to us now to get started on our services.
Looking for the benefits from product engineering services?