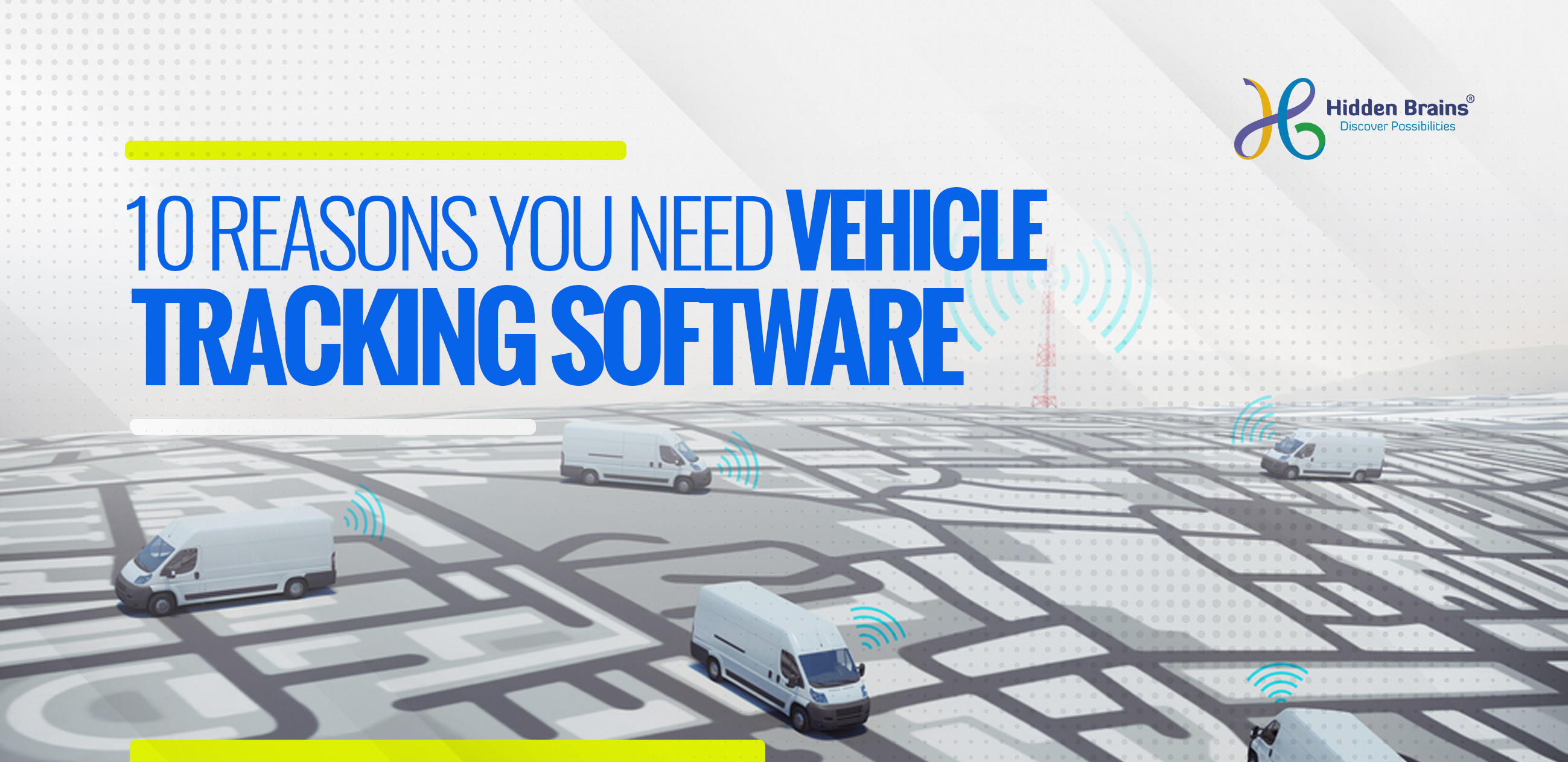 What Is a Vehicle Tracking System?
A vehicle tracking system is a framework that enables you to keep track of and manage vehicles as well as the activities of drivers through an online medium such as a phone or computer. This is made possible through the use of GPS technology which supplies information on a vehicle such as its location, condition of the engine, date, time, diagnostics, statistics and other relevant data.
The vehicle tracking system is mostly used by transportation and logistics companies to supervise and track the position of their trailers, buses, trucks and other vehicles. They can also be used to audit drivers' activities and determine whether or not their driving conforms to legal and safety measures.
Beyond this, individual drivers can also use vehicle tracking systems to understand how efficiently their vehicles perform and monitor their location.
The advent of the vehicle tracking system can be traced to the introduction of the global positioning system (GPS). The GPS is a satellite-assisted navigational network that uses a configuration of satellites to provide data on time and location to any device. This is to assist in movement, whether by land, sea or air.
Formerly, the GPS network was mainly used by the United States military, who were the ones to develop and deploy the satellite. However, it became accessible for civil use after a tragedy.
In 1983, a civilian Korean passenger plane wandered off its route and mistakenly entered the forbidden airspace of the Soviets. This passenger plane was immediately destroyed by the Soviet SU-15, killing all 269 passengers aboard.
Realising that those lives would have been saved if the plane had been able to discern where it was, US President Ronald Reagan made the GPS available for general use on 16th September 1983.
Since then, until the present, GPS-based technology continues to be utilised, one of which is the vehicle tracking system.
The benefits of vehicle tracking software are so numerous that one would wonder why anyone would choose to do without it.
Below are ten of these benefits that should motivate you to install a vehicle tracking software:
Real-time tracking
The obvious benefit of vehicle tracking is knowing exactly where your vehicle is. More than that, however, vehicle tracking software provides real-time vehicular tracking. This means that with this system, you can pinpoint the specific location of your vehicle, monitor its movement, and ascertain its speed and direction.
So, for instance, if someone steals your vehicle, you have a higher recovery chance than someone with no such advantage. Also, in a situation where a driver requires assistance, he can call for and receive help directly where he is.
Lower accident risk
Beyond tracking distance and location, the software also monitors a vehicle's health to determine whether it is fit for the particular trip intended. Where the software examines and determines that the vehicle is unfit, the company or driver then chooses a more appropriate vehicle to move with.
This is beneficial as such information, when complied with, not only forestalls the incidence of a vehicle breaking down in the middle of a journey but also greatly reduces the risk of accidents.
Route optimisation and enhanced productivity
Another benefit of a vehicle tracking system is its ability to collate data and provide immediate information on traffic statistics and other details, such as which route is the fastest or whether a road is impassable due to ongoing construction or an accident. This feature allows a driver or fleet company to effectively plan a trip or adjust routes based on real-time knowledge.
With such optimisation, the time it will take to reach a particular destination can be reduced, thus boosting the productivity of a business.
Cost saving
One of the major expenses incurred by vehicles is money spent on fuel. Thankfully, one feature of the vehicle tracking system is fuel management which allows the software to monitor fuel consumption. It also reports how sustainably the vehicle is expending fuel and other resources.
Furthermore, with optimised routes and increased productivity, a car with vehicle tracking software installed will save cost on fuel and other overtime expenses.
Keep track of vehicle travel history
A good vehicle tracking software compiles data on all the trips and miles a vehicle covers long after the journey has been completed. This means that a fleet company, particularly, can obtain a useful overview of a driver's behaviour by considering their speed, adherence to routes, acceleration and even whether or not they took authorised or unauthorised stops.
This feature can further aid in investigative purposes.
Improved customer service
A logistics or delivery company can improve customer satisfaction with vehicle tracking software. They can provide their customers with an accurate estimated arrival time and be assured that they can abide by it. This is possible when they have used the vehicle tracking system to determine the condition of the roads, the best possible routes and other transport considerations.
Improved customer service bolsters clients' confidence in the delivery company, which makes for return business and more profits.
Notification alerts and dashboard summary
With the vehicle tracking system, you can be assured that you will not be taken unawares regarding what is going on in your vehicle. The software provides on-the-spot notification for whatever issues have arisen while you are driving the car. These notifications range from vehicle safety alerts (over speeding, harsh braking, turning a sharp corner, crash detection, etc.), trip information (arrival, departure, multiple stops, route deviation), fuel alerts (low fuel, refuel, fuel drain) and diagnostics alerts (low battery, door open/close, ignition on/off and AC on/off).
With these instant notifications, the driver is constantly aware of the vehicle's state and can take appropriate action. These details are displayed clearly on the dashboard for easy reference.
Better maintenance and increased lifespan
Like most physical assets, it is inevitable that vehicles too will experience wear and tear and may over time be rendered completely unusable. However, a vehicle tracking system can help forestall such occurrences and ensure that your vehicles serve you for as long as possible.
The information provided by the software guarantees that you are always apprised of the condition of your vehicle. This makes it easier to notice faults, schedule repairs and carry out routine maintenance exercises. This way, these physical assets will keep running optimally and for a longer time.
Geo-fencing and security
Geo-fencing is the act of using a vehicle tracking system to establish a boundary within which your vehicle can drive. The best tracking systems offer this feature. A vehicle that has been geo-fenced cannot travel outside the designated area. The moment it does, the vehicle tracking software immediately issues an alarm to you through the vehicle tracking application that has already been installed on your phone or computer system.
The major benefit of geo-fencing is in the security comfort it provides, particularly regarding the theft of vehicles. As a company operating a fleet of vehicles or a personal car owner, one issue that can cause personal and financial torment is having your vehicles stolen. The geo-fencing feature of vehicle tracking informs you when your vehicle has been taken out of its assigned areas and alerts you to its current location. You can then send this information to the security agency whose job it is to recover and return the vehicle to you.
Improves driving
We stated earlier that the vehicle tracking system monitors driving behaviours by keeping track of drivers' driving history and style. Having analysed and rated the driver based on his performance through the software, a fleet owner can deploy this information to train his drivers on better driving and road usage.
In the same way, a personal car owner can also access his driving ability based on the data provided by the vehicle tracking software and adjust his driving accordingly. This way, we can ensure that our roads are safer with better equipped and responsible drivers.
Hidden Brains' Smart Vehicle Tracking Solution is your foremost solution to overcoming whatever fleet management challenges you encounter. We offer smart and innovative vehicle tracking services that deploy the latest satellite technology to furnish you with real-time location and other information regarding your vehicle's performance, driving conduct and trip programs.
With our automated processes and systems, you are sure to receive valuable knowledge that enables you to conduct and manage your logistics business and fleet companies without stress. What's more? You can operate your business in a manner that ensures you harness as much profit as possible while saving on expenses.
Therefore, whether you are a transport company, delivery company, independent driver, and school or government institution – whatever company you operate with vehicles at your disposal – our vehicle tracking solution can be executed to improve efficiency and ensure safety.
Looking for the best Vehicle Tracking Solution?