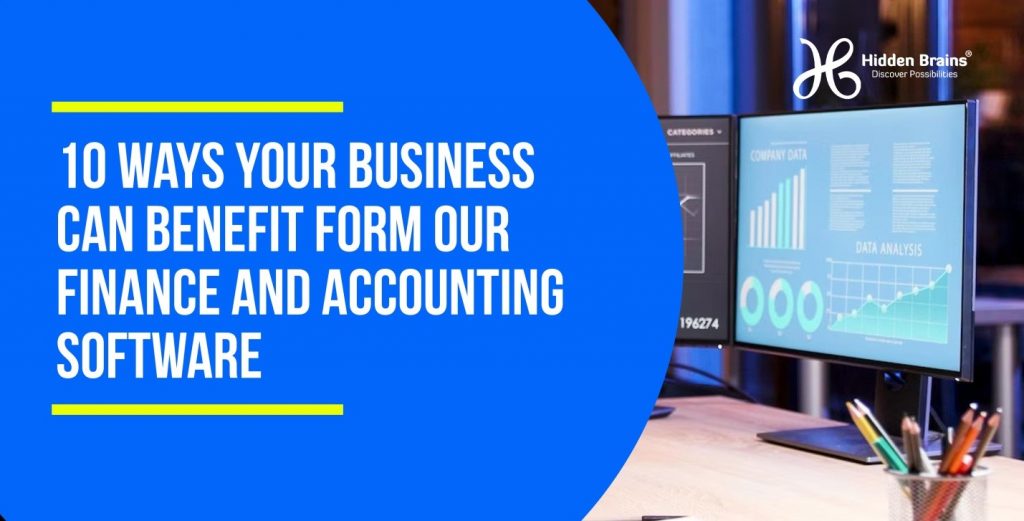 In recent times, accounting software has become a vital need for every business. Business owners have realised that managing finances manually cannot achieve the results they desire.
In many cases, financial management, which is supposed to help businesses manage their budgets more efficiently, has become one of the reasons for financial losses.
To avoid this, you need to adopt an efficient accounting system to help your business optimise its cash flow effectively.
In this article, we discuss accounting software, its functions, and the best finance and accounting software solution on the continent.
Read on.
What is Accounting Software?
Accounting software is a type of software that accountants, financial advisors, or business owners use to process accounting transactions and manage accounts. It is usually developed by a third-party digital solution provider as a generic or customised solution depending on your organisation's needs. Accounting software is designed to manage accounts and simplify business financial operations.
Here are some of the basic functions of accounting software:
Process invoices
Track expenses and income
Pay vendors
Organise the financial statements
Access and print IRS tax forms
Accounting software, therefore, automates these tasks, reducing accounting costs and enabling better financial decision-making through real-time reporting.
As a tech-enabled company that aims to help businesses thrive through digital transformation, Hidden Brains provides technology solutions that span different industries. One such solution is our Finance & Accounting system (FinAct) software, which allows businesses to take control of their finances with the reliability of desktop accounting software and the flexibility of the cloud.
This solution gives you a complete view of your company's cash flow and financial performance.
The key features of our FinAct software include the following:
Cash flow
Payable and receivables
Payment and receipts
Expense recording
Allocation and setoff
Advanced bank reconciliation
Approval flow (maker/checker)
MIS reporting
Smart notification
Audit log
Multi-country, currency
Beyond giving you a holistic view of your company's finances, Hidden Brains' FinAct software solution increases your accounting accuracy, gives you deeper business insights, tracks your company's financial progress, and much more.
Below are ten ways your business can benefit from our Finance and Accounting system (FinAct) software.
Benefits of Our Finance and Accounting Software for Your Business
The FinAct solution allows other units of the company to be integrated into a central system, which increases productivity significantly. An employee using our accounting software will carry out tasks in a more organised and efficient manner.
Our accounting software helps you to reduce the time spent performing various accounting tasks, which has an additional impact on the reduction of costs. Our FinAct software automates basic calculations and administrative procedures to support your revenue framework. This software solution can also reduce the cost of paperwork as the system stores all data in digital form in a secure and monitored location.
Our finance and accounting digital solution allows you to automatically control your finances, even if you are not an accounting expert. With a little training, you can manage all accounting operations using any device.
Meanwhile, having direct access to the online tool helps you to track your business accounts in real time. The FinAct software guarantees information exchanges between your employees and your accounting team without hassles. And with cloud-based storage, your financial data is accessible in real-time for your administrative personnel, accountants, and CFOs to obtain the essential information at any desired moment. This, in turn, facilitates decision-making based on updated data at any time of the year.
Processes related to your company's finances and accounting become more agile and accurate when automated through the Hidden Brains' financial and accounting software. In addition, information processed on spreadsheets or via other manual processes can be centralised in the system, which makes the process safer and more efficient. Consequently, it also reduces errors and considerably reduces corrections.
With our FinAct software, you have a more fluid process that gives you the guarantee that your tasks are being carried out on time, without errors, with clear, timely, and precise information, maintaining the production of your company without interruptions or delays.
Our accounting software will help you create the reports you need to analyse and interpret data to make better decisions for your business. In addition, the software will help you generate financial statements, which enables you to develop accurate reports. Reports you can generate include a chart of accounts, balance sheet, income statement, trial balance, journal, ledger, catalogue attachments, catalogue movements, and auxiliaries. These reports can help you compare, for example, balances against budgets and ensure that you're meeting the financial goals for your business.
The main advantage of using our FinAct solution is accurate and accessible information. One of the benefits of an efficient accounting application is the reduction of human errors. Inaccuracies in financial statements can lead to crises that impact the growth of your business, but our FinAct software eliminates these issues and improves data accuracy for your business.
Authorised stakeholders and shareholders in your company can access the numbers whenever they want.
This is one of the major benefits of implementing Hidden Brains' Finance and Accounting systems (FinAct) software. Without an automated accounting solution, you will have difficulty understanding your business's financial situation.
Performance reports play a decisive role when making strategic decisions for your company. Through an efficient financial management software like ours, it is possible to analyse your pricing, your best-selling products or the products that are not performing well, and expenses that are weighing more on the company's budget, amongst others
The FinAct solution provides numbers that can help you determine where to cut spending or invest more. Also, with a clear overview of your current financial situation, you will be able to strategise smarter and allocate resources more effectively.
Accelerated business growth
With the possibility of viewing all your company's revenue, expenses, profits, and analytics in a central location, it is easier to monitor its financial growth. Thus, our finance and accounting software is a great tool to measure the overall progress of your company.
Based on this, it is possible to make increasingly assertive decisions, identify possibilities for reducing costs and perform planning geared toward growth.
Our FinAct software helps to keep track of your inventory, thus avoiding excess or lack of stock, in addition to controlling the funds needed for restocking.
A lack of inventory control can mean dissatisfied customers, poor profitability, and theft. By using Hidden Brains' financial and accounting software with multi-store and multi-branch functions, you will be able to update the existing amount of all your products with alerts for minimum stock levels and maintain inventory organisation with timely registration.
Most administrative problems are caused by human error. However, a major advantage of using an efficient accounting software solution is that wrong information cannot be entered into the system because you will be notified if there are any mistakes. Your company's financial data needs to be handled carefully, especially concerning customer data.
Like other systems, with our financial software solution, it is possible to generate backups of information, ensuring greater data security. Storing your company's financial data on physical media such as CDs, pen drives, printed documents, or HD can be dangerous as a system failure or a minor malfunction can cause your company to lose valuable information in seconds.
Our FinAct software can store all your data in a cloud computing system that can be accessed remotely.
Conclusion
As you have read, an efficient accounting software solution allows you to simplify, automate, and secure information to generate real-time reports, allowing a strategic analysis that can help make decisions faster and with certainty.
Remember that at Hidden Brains, we have the best Finance and Accounting software.
For enquiries about this solution, visit our website or send an email to [email protected]