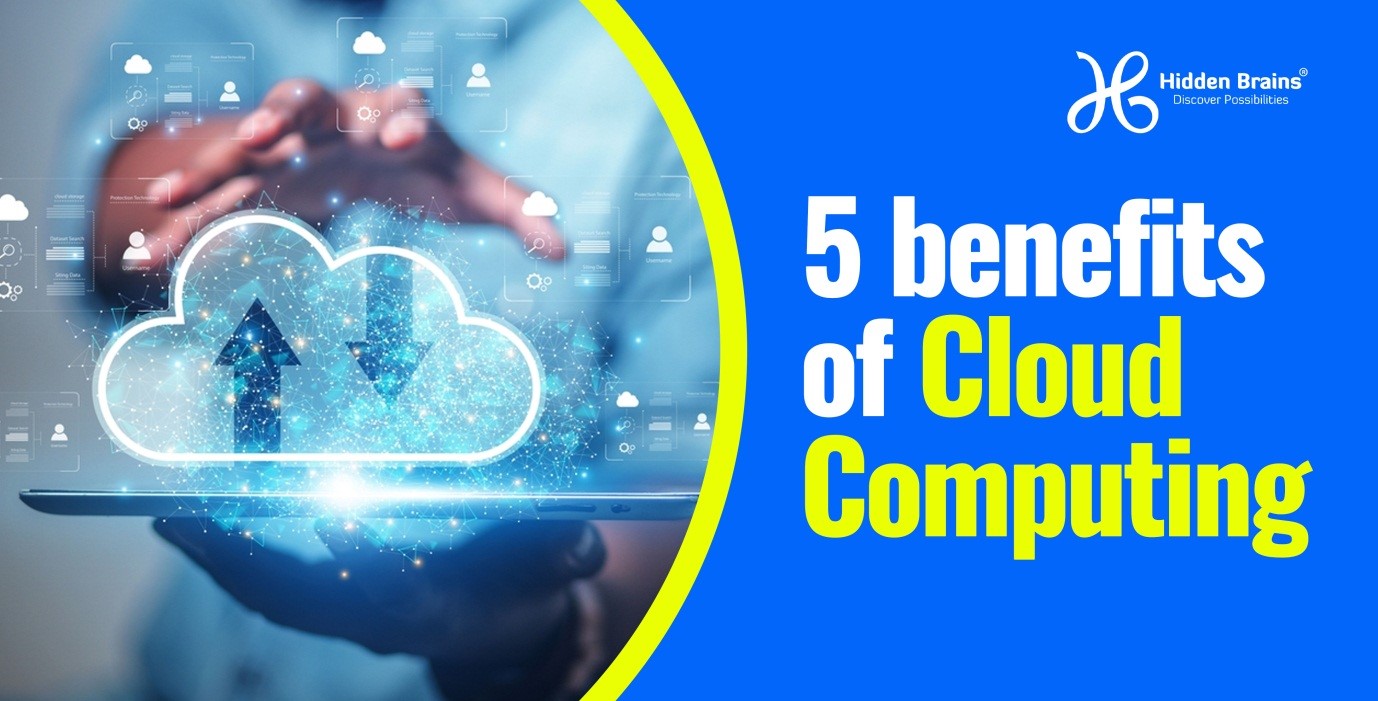 Years ago, booming businesses depended on data centres that consist of several servers and hardware connected to a network with the help of a remote server installed on the office premises. However, cloud computing has over the years become increasingly popular. Several businesses are seriously making a U-turn to cloud computing because of its numerous benefits.
There are several benefits of using cloud computing for your business rather than the normal traditional method of storing information.
A study by the International Data Group says that 69% of businesses are already using cloud technology in one area or another and 18% plan to implement cloud-computing solutions at some point in their business. Also, Dell provided reports that companies that invest in big data, cloud, mobility, and security enjoy up to 53% revenue growth more than their competitors. Today, many businesses recognize the numerous benefits of cloud computing and its efficiency. That is why industry experts and businesses are using this technology to be more efficient in their organisations to make their customers happy and increase their company's profit.
Cloud computing is moving fast and there's never been a better time to move with the trend than now. Hence, we need to understand what cloud computing is.
What is Cloud Computing?
Cloud computing is the operation of different services through the internet, including databases, data storage, networking, servers, and software. In other words, rather than buying your databases, software, and hardware, you can decide to access power via the internet or the cloud.
Cloud computing was called such because the information provided is accessed remotely. It could be in the cloud or virtual spaces. This means that the user doesn't need to be in a particular place to gain access. The information stored can be accessed anywhere you are, allowing users to work remotely or offsite. Therefore, cloud computing enables companies to lift all heavy data away from the device they carry around. It is also capable of moving huge computer files far away in cyberspace. Then your applications, work, and data are made available from any device. All you need to do is connect to the internet, anywhere around the world.
When a company decides to move its services to the cloud, this means its databases are stored offline at the data centre maintained by the cloud computing provider.
A cloud can be private or public depending on the goals you have for your business's databases. With that, cloud computing works by making clients easy access to data and cloud applications over the internet.
The services provided by the cloud include but are not limited to, storage, databases, networking, servers, software, business intelligence, and analytics. It also provides speed, and flexibility that enhances business development and innovation to support business IT solutions.
Why Cloud Computing is Important
The invention of cloud computing has brought a huge transformation in the way companies can now operate at a high speed, embrace innovation, drive business agility and reduce costs towards sustainable growth. However, before now, companies have had to store all their data and software on their hard drives and servers.
You must also understand that not just businesses benefit from cloud computing. Even as individuals the cloud computing system has transformed our lives. A lot of us use cloud services daily. When we type our documents and save them on google docs, update our profile on social media or check our bank accounts, we're most likely using applications or software that are hosted by cloud services. In addition, these apps can be accessed through the internet rather than being stored on hard drives or devices. With that, data is better stored on the cloud than on your hard drives for safety.
The Impact of Cloud Computing on Businesses
By utilizing cloud services, businesses can prepare for the steady growth of their organisations. Whether you run daily tasks or make important decisions, your company's data is collected using various software and applications for your company's operations.
Today, businesses and organisations have access to unlimited space. With this, businesses can generate a large amount of data, and the data you have access to now drives your organisation's decisions.
Here are 5 impacts cloud computing has on businesses today.
Companies are now able to grow effectively
Cloud computing can be used in different business sectors
It helps businesses serve their customers better
It gives flexible workspace to employees, where they can even work remotely.
It tracks cash flow
You can see the value cloud computing brings to your business. You can also see how it outperforms the traditional system of storing data.
Now, what are the benefits of cloud computing to individuals and organisations?
Benefits of Cloud Computing
If your organisation hasn't moved to cloud computing yet, here are benefits that would help your business consider cloud computing.
Cost: Cloud computing has proven to be more efficient because of its lower cost than classic online servers. Although your servers might have increased capacities to assist your workloads, they are usually underused. You only pay for space only when you need it.
Furthermore, cloud computing also helps you save energy costs. Choosing the right service provider for your business means considering the maintenance and maintenance monthly fee. Hence, moving your operations to the cloud means that you pay for what you use and are not liable for any spare capacity, expensive equipment, system upgrade, and paying expert on-, site staff.
In other words, cloud computing is affordable and easy to maintain. It saves costs by offering businesses more scalable IT services. This enables clients to choose their desired needs from your organisation rather than buying an IT architecture because of a temporary need.
Security: Data security is one of the major benefits of cloud computing. Many organisations fail to realize that a lost device can cause a huge loss to them if they are not quick to take action regarding storing data with the cloud computing system. Businesses should not be reluctant to adopt cloud computing because of the security concerns they might have.
However, cloud computing is safe and secure for your business data regardless of what happens to your hardware. Cloud computing also allows data encryption across all networks which are at the same time secure and accessible.
Therefore, using a cloud storage system for your business requires building an appropriate strategy to ensure adequate security management. In other words, cloud computing saves an organisation's data from hackers or third parties.
Easy Access: Cloud computing ensures mobile access to data via smartphones or any other devices. Staff who have busy schedules and are not physically available can access this feature to be up to date with the organisation's clients and co-workers.
By using the cloud, co-workers who are in transit can conveniently access information and freelance employees for better work satisfaction. Not only employees can access information but also clients. As long as your clients have an internet connection, they can access important information you want them to access.
The ability to access information easily and quickly increases productivity and improves innovation. By using this system, your organisation's productivity increases, ensuring that data is always accessible. This also allows for flexibility where staff and team members can work from anywhere around the world and deliver on all their tasks as expected.
Fewer issues in operations: Cloud computing may seem complicated. However, it has lesser challenges than the traditional way of storing your organisation's data. It's usually more reliable when a company runs on its server.
It is important to note that with this system, it is easy for the company to fix bugs as quickly as possible, unlike other remote servers where you will need to file claims with tech support and have someone fix the problem. Additionally, it takes a longer period and money to fix issues on the average server since they are busy running a business.
It increases collaboration among members of your team: File sharing and collaboration are one of the top requested services requested for. This is because cloud computing is designed for collaboration and file sharing. With cloud computing, your team can edit files and access them from anywhere and at any time in the world. This means your team can be anywhere and work together. However, it improves productivity by assisting teams to work with speed and efficiency. Cloud computing is just perfect for organisations because tasks can be shared among team members with varying working hours and different time zones.
Thus, organisations need to transition from the traditional method of storing data to storing data through cloud computing. This will enable your business to move faster, more actively, and more innovative. Moreso, shifting to cloud computing has transformed how we work, communicate and collaborate, making it a necessity to stay on top of your game in today's digital world.
There are pros and cons to cloud computing. However, the pros outweigh the cons. You have a higher advantage when you carefully research and evaluate certain service providers that are suitable for your business and their service models.
For further enquiries about cloud computing and how you can integrate it with your existing systems, visit Hidden Brains Nigeria.
Looking for secure cloud computing services?