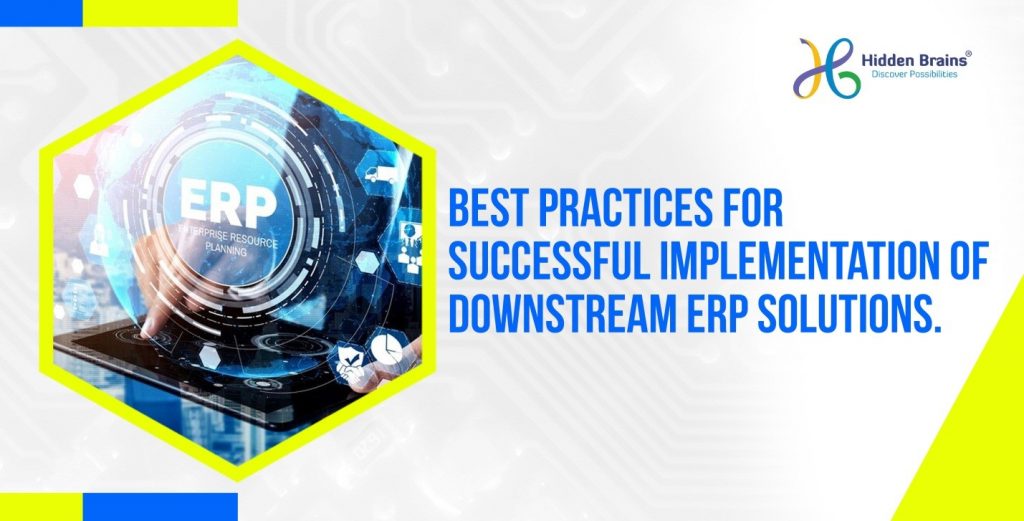 Every business owner who seeks maximum productivity and efficiency in running its day-to-day activities needs to implement ERP solutions and softwares. Having an Enterprise Resource Planning software integrated with your business activity appeals to businesses seeking sustainable growth. Of course, the advantages of implementing an EPR for your business are unlimited, however, you have to get it right if it's ever going to drive the results your business requires.
Whilst implementing an ERP gets to reshape your business structuring, with business efficiency as its end goal, some business owners harbour a bit of concern and uncertainty about the actualisation of ERP implementation. The numerous concerns of project delays, budget overruns and the disruption of business processes have stood as a stumbling blocks to the actualization of ERP implementation.
ERP is a business risk which when wrongly implemented can be a nightmare for thriving businesses. It can take forever to yield results, with companies taking a lifetime before seeing returns on investment. Some wrongly implemented ERPs do not even take flight, instead, they become a failure before fruition.
This article outlines 7 best practices for the successful implementation of ERP solutions.
But first, let's take a deeper look into ERP?
What is ERP (Enterprise Resource Planning)?
ERP is a type of software used by businesses to manage the daily operations of their organisations, giving room for high-value tasks and other key operations to be effectively carried out. The ERP (Enterprise resource planning) manages the rigorous and often times, repetitive tasks such as accounting, project management, business procurement, compliance and even the organization's supply chain operations.
An ERP must encompass the entirety of the performance management team with software that aids in planning, budgeting and reporting of the organisation's financial situations. ERP system is the interconnectivity of the integral processes of the organization.
Some Benefits of ERP
As most businesses vary in model and operations, so do their reasons for implementing Enterprise resource planning (ERP) into their operations. Businesses implement ERP into their business operations and systems to ensure business growth and expansion, reduce unnecessary costs, and improve overall business operations.
The possibilities that come with ERP implementation into your business operations are endless and the benefits sought by various companies differ, depending on your company type.
However, there are a few benefits worth mentioning and they are;
Increased Business Efficiency
ERP makes room for businesses to have the required access to vital information for their stakeholders without much hassles. This ease of data collection and employee/customer satisfaction ensures an improved business operation, quicker responses to business activities and functions, increased business accuracy and overall customer satisfaction. The enhanced efficiency in running your business operations eliminates all extra cost and ensure a smooth running of your business operations.
Increased Employee Collaboration
With an effective ERP in place, there is a higher chance of smooth and seamless employee collaboration. The various departments in the organisation communicate better and are provided with the right platform and opportunity to expand, share ideas, and have a conducive work environment. A workforce built on proper communication and collaboration can trust each other better thus ensuring employee productivity and employee satisfaction because each functional unit contributes to the goal and the mission of the organisation.
Increased Productivity
ERP software helps automate an integral part of your business and the automation of your daily activities eradicates redundancies hence ensuring an increased productivity rate and improved data accuracy. Additionally, for increased business productivity, departments with shared processes or interconnected business processes can be synchronised, in order to achieve faster and better results.
Best Practices for Successful Implementation of ERP Solutions
To ensure the successful implementation of ERP as a business, your organisation should carefully follow these strategies;
Create the Right Team
Creating the right team that mirrors the implementation process is the very first step to consider as a business owner. For this, your team should consist of recognised individuals in the organisation, people in executive positions that can influence the right culture needed for the implementation of ERP solutions and other forms of technology.
Ideally, your team should comprise a project manager and business executive who can uphold your business priorities and ensure the inflow of the right amount of resources to establish the right objectives for the ERP success and efficiently handle the ERP budgeting.
Have clear KPIs (key performance indicators)
A team with a clear and solid vision gets the work done faster and more efficiently. Without the proper vision guiding its processes, the chances of an implementation failure are very high. For a successful ERP implementation, your team should have a clear vision of what they intend to achieve with the ERP implementation.
Establishing the right principles that solidify the business goals and detailing the requirements that align with the business goals, improves your business operations and ultimate growth. With this done, it will be easier to identify key performance indicators that can be of immense help in tracking the ERP implementation success.
Select the Right Partner
Having the right partner for every project is a key determinant of its success and ERP implementation is no different when it comes to choosing rightly. Having a partner with the right expertise and the right experience that aligns with your company's goals and values, as well as your industry standards is an added bonus that significantly affects the success of ERP implementation.
When seeking an implementation partner, carry out in-depth research on them to ensure they thoroughly understand the ERP implementation process and how beneficial it will be for your business and overall organisation's growth. Also, investigate their willingness to carry out the necessary training needed and their continual support even when the software goes live.
Create a Project Management Plan
There is a crucial need to develop a well-structured project management plan that ultimately achieves an effective and efficient resolution of arising conflicts or complications in your business. This ensures an overall ERP implementation success.
Before any project takes off, a well-laid-out plan is needed to guide its affairs. For ERP implementation, your project manager and executive management team should carefully outline the organization's goal and objectives upon which their activities will be guided.
Ensure Effective Communication and Collaboration
ERP software implementation is a crucial necessity in your business, thus all hands must be on deck one way or the other. Everyone has a part to play, from the CEO down to unit members. Understanding clearly, the need for ERP software in an organisation, what it is, what it does, the benefits it holds, the processes it entails, and the on-boarding processes must be properly communicated to everyone in the organization.
This helps to largely build trust amongst the staff and the software given the right support it needs to take flight. Keeping everyone abreast (CEOs, partners, sponsors, staff, end users) makes them aware of how the software implementation may affect them moving forward.
Provide Training and Support
This is done after the software implementation goes live. Quality training enables your users to familiarise themselves with the changes the ERP brought about in the organization and helps the adaptation process be easier and faster. It reduces any disruption caused. Training your end users about the software upgrade consistently can have a positive outcome on the ERP implementation.
After going live, there might be some complications arising, no new project gets it right the first time. So be ready to provide the right amount of support to the end users, identifying any complications or uncertainty from the end users and addressing such appropriately.
Gather Feedback
The last step for the successful implementation of downstream ERP solutions is to gather feedback. Gathering feedback from end users ensures a smooth implementation process. Feedback helps identify the pain points of your employees, providing you with the right information on how to address such properly.
Conclusion
Enterprise resource planning (ERP) helps effectively manage your business by automating your daily activities, giving room for a laser focus on high-value tasks. The ERP solution software ensures an increase in the productivity of your business and fosters a satisfactory employee relationship and overall proficiency in your business. It has enticing benefits that puts your business ahead of the competition in the saturated and competitive market. However, if not correctly implemented, it can lead to a loss in business funds and slow-paced growth for business.
At Hidden Brains Africa, we offer the best ERP solutions as well as consultation services to help you select the right one and implement it successfully.
Send us an email at [email protected] for more details.