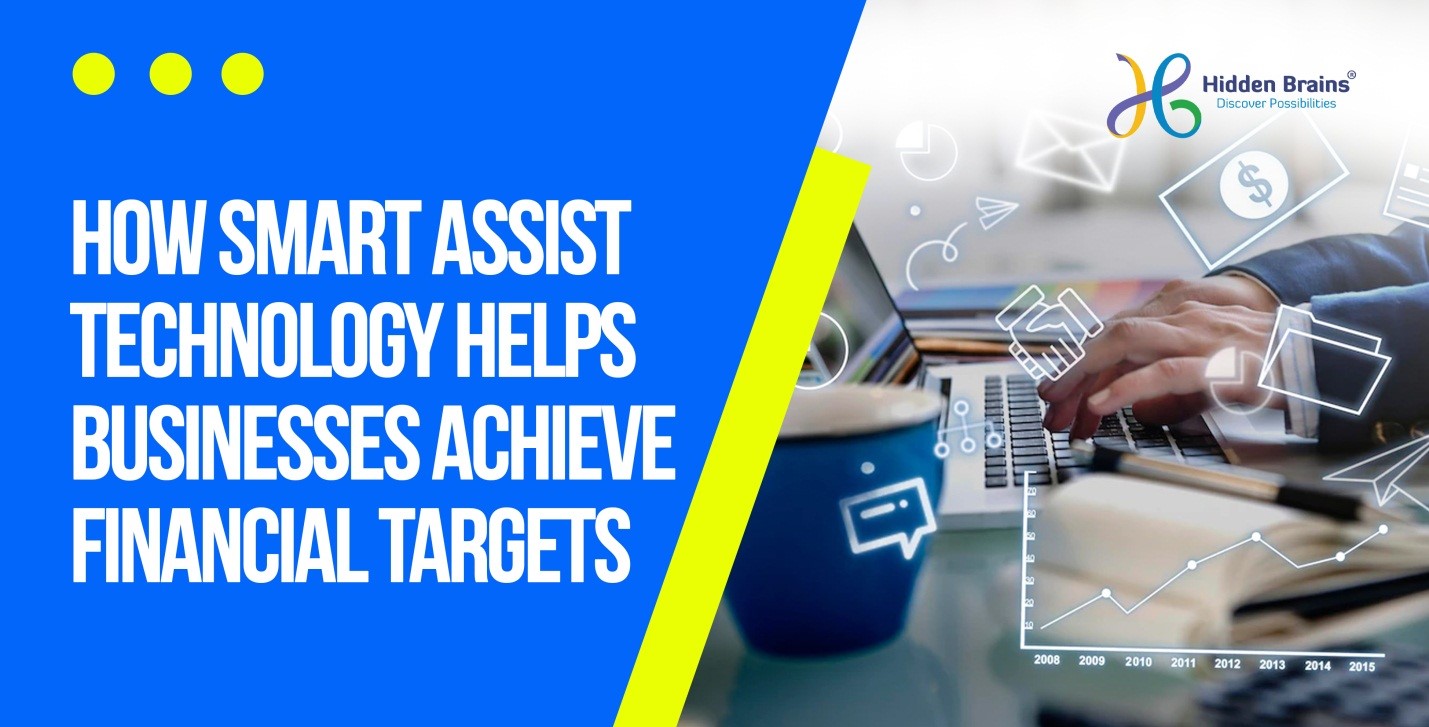 The challenges that come with the analog approach of executing business tasks get tiring. Archaic business operations incur more cost and consume the time & energy of a brand. This is why top organisations deploy smart assist technology.
What is smart assist technology?
Also known as remote assistance solution, it is a digital solution that simplifies certain operational processes. Activities like the transfer of confidential documents and meetings with experts unique to a brand are sorted easier and faster. Also, an efficient smart assist system does not require a rigorous installation process.
Smart assist technology is a software solution that simplifies operational processes for businesses. It is an augmented reality (AR) based solution that provides technical assistance, and support for on-field staff, ensuring seamless transfers of vital business details across departments. Remote support solution uses augmented reality to execute technical tasks like machinery setup and conducting audits, amongst others.
In this article, you will learn how smart technology helps businesses reduce costs to achieve set profit targets.
Here's how;
It reduces business silos.
Business silos include poor dissemination of information across departments, zero client complaint follow-up, and being unaware of existing solutions which could result to work duplicates. When an organisation operates using a single central software, it is easier to cross-share functional knowledge that could help the company achieve more success targets.
An organisation without an effective communication system could experience hiccups with information dissemination.
Likewise, choosing the right solution that cuts across every department encourages collaborative work among teams. When a unit uses a disparate system to share information, this difference causes friction that affects the bigger goal (company's objective). Software solutions like remote assistance ensure smooth information dissemination and data records across every department.
It eliminates the need for experts' travels.
Transporting experts to operations sites could have a huge impact on a company's finance. Also, consider the expert's payment for his/her service, accommodation, and feeding among other expenses that the brand bares. However, a digital solution like smart assistance reduces these burdens on a company.
How?
In cases where experts are required to simplify business hurdles, the solution typically has interactive features like a video-call system. This way, on-field staff can have virtual meetings with experts.
To avoid the need for redundant meetings, the smart assist software could record ongoing meetings with options to accommodate more than two (2) individuals. The technology helps employees get the concise knowledge required to execute the business's operational duties from experts without incurring extra costs.
Using a remote smart assistant, expenses incurred in expert visits to the company could be diverted into other crucial aspects of the business thereby optimising resources and achieving financial targets.
It hastens complaint resolution
Statistics show that 70% of clients choose to transact with businesses that provide swift complaint resolution. Promptly attending to customers' inquiries shows an organisation values its customers' opinions and is ready to provide better services that satisfy their needs. While managing multiple client messages simultaneously is achievable, it could get tiring. In some instances, the team could miss out on key details or emails.
However, smart assist technology helps solve this. It instantly sends an automated message to customers that have a complaint or inquiry acknowledging the receipt of their message and assuring them that their issues will be addressed by a representative as soon as possible. By receiving this mail, customers know the business' customer service team is working on their issue and can expect feedback soon.
In addition, the digital solution does not miss out on any key inquiry details. It ensures the right answers are channeled to the right questions. Also, the system provides sporadic notifications to hasten clients' responses.
When product end-users understand a company values their opinion or replies to their complaint swiftly, they are reassured and encouraged to trust the organisation.
It improves business productivity
Smart assist technology gives businesses a competitive edge over others in a similar niche. Activities like improved communication and securing sensitive business data are better with a remote assistance solution. It saves a business time and reduces employees' workload. When operational processes are simplified, the company can become more agile.
Also, technical assistance like machinery setup or repair is available for on-field employees whenever required.
Having smart software ensures business productivity and limits the chances of operational inefficiency. When workers effectively function at their respective duties, accomplishing the organisation's financial targets gets easier.
It reduces the cost of setting up your business machinery
Setting up business machinery can be costly especially if you require the input of experts. According to American Express, the average expense of business equipment setup is $29,000. These business tools' set-up value might vary depending on the organisation's production niche.
To avoid sporadic expenses in maintaining business machinery, an AR-based smart assistance solution provides a solution by helping employees connect with distant experts and gain knowledge on solving complex business machinery issues. This way, companies save more instead of transporting experts down to their sites.
Also, a remote assistance solution erases the need for extra manpower and eliminates human errors as it ensures there are zero faults in providing the right services. Although machinery could be worn out, the technical assistance system repairs lagging tools without delay. The smart assistant ensures zero delays in operational processes.
When an organisation does not record expenses like technician visitation and sporadic machinery repair, it makes it easier to reach the enterprise's revenue target.
It strengthens your brand value chain across sectors.
Smart assistance brings increased collaboration between staff. It ensures there is smooth communication throughout the organisation's operation chain for enhanced efficiency.
Also, the augmented reality-based solution ensures communication with a product end-user. At times, getting a client's review may be difficult because of the various middlemen that sit between the business and the consumer. This value chain might not enable having an idea of what customers want and how to serve them better.
However, a remote assistance solution serves as a smooth channel between an organisation and its customers. The video and call recording features enable one-on-one dealing with clients as they share ideas that possibly improve the business' services. Smooth communication between a corporate and its staff/product end-users enhances the dissemination and collation of valuable business data that could take a company to the next level.
It ensures occupational safety
Every employee wants to work in a safe environment. Usually, industries have protective measures in place to avert risks that might affect the safety of their staff while performing their duties.
When workers have good health and safe work practices in place, they are motivated to put in their best. In cases where employees feel unsafe in a work environment, the business productivity diminishes which affects the company on all fronts.
Introducing a smart assistance solution in the workspace creates a new perspective on employee safety.
On-field workers experience many potential hazards in executing their duties. However, remote technology communication tools serve as an organisation's critical eye during operations. The video and call record features allow the management to create a safety checklist.
When an accident occurs, the smart system could take photos, record eventuality, and alert the team executives for appropriate actions. This places employee welfare as a priority for the company, reduces the risks and accompanying costs of accidents, and consequently improves productivity and growth.
It ensures business security
Statistics by the Federation of Small Business indicate business data theft over the last few years has increased. Many businesses are victims of data breaches and hacking among other technological effects that could disrupt business workflow or financial loss.
To better protect business data, transfer key operational details through a secure smart assist call or video connection. The remote technology prevents call tapping as it adopts high-end encryption tools to secure them. When business data is secure, there are smooth operations, making it easier to accomplish its financial target.
Conclusion
When a business invests in smart technology, adopting solutions that solve its needs get easier and it would experience growth and beat revenue targets in a short period. Hidden Brains Africa offers an innovative remote assistance solution that gives your enterprise a competitive edge in its sector.
For more details, visit our website or email us at [email protected].
Looking for the Smart Assist Technology?