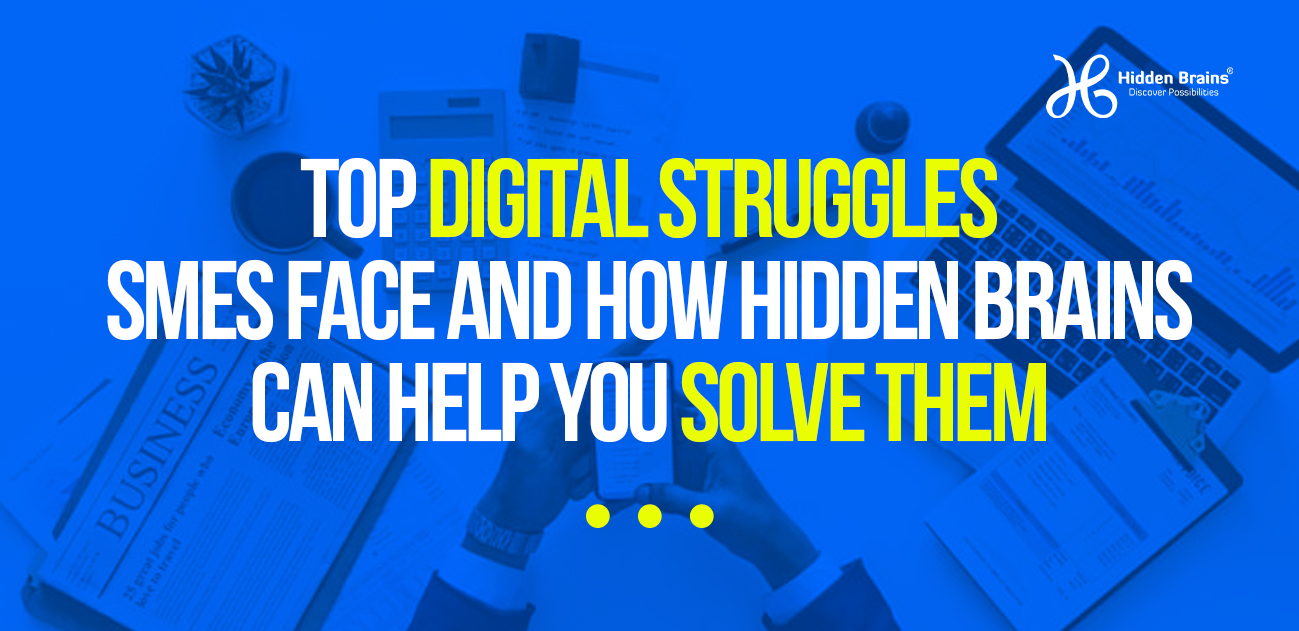 SMEs (Small and Medium Enterprises) are on the rise, and so is digitisation. Digital transformation and SMEs share a mutually beneficial relationship. What is the common challenge for SMEs? You may ask.
Digitisation helps SMEs improve the efficiency of their business operations and increase their competitiveness. Strategic adoption of digital technologies by SMEs would not only benefit them but their respective industries.
On the other hand, SMEs make up more than half of the businesses in different industries. They also contribute to economic growth to a large extent. Therefore, to successfully compete with other emerging businesses globally, SMEs across industries need to embrace digital transformation in the way that best suits their businesses.
However, we have discovered that a huge percentage of SMEs in Nigeria and other parts of the world struggle with digital transformation. The rate of adopting technology by businesses in Nigeria is very slow. These businesses find it hard to keep up, and the resulting effect is either low sales or the dissolution of the business. It doesn't have to be that way.
Hidden Brains is an IT consultant and digital solutions company that caters to the needs of businesses, whether SMEs or large corporations. We understand that SMEs experience challenges on the journey to digital transformation, and we have numerous solutions designed to help your business scale these challenges.
This article explores the common digital struggles SMEs face and the unique breakthrough solutions we have for them.
Common Digital Challenges SMEs Face and Hidden Brains' Solutions
Aversion to change and inadequate growth capital

: To be fair, individuals and businesses prefer to stick to the familiar even if it's not effective. One major reason SMEs struggle with digital transformation is that they are averse to emerging technologies, especially if they require huge investments and are of long-term value. Businesses like to see fast results without paying too much.As an SME, you need to be open-minded to change. The world is rapidly transitioning, and to avoid being left out, you must join the train. Emerging technologies may be unfamiliar, but you can learn about them. Hidden Brains offers consultation services for SMEs to help them better understand emerging technologies and how to integrate them with their business.Lack of adequate growth capital is also a common challenge for SMEs as most are still trying to recover from the economic impacts of the COVID-19 pandemic. However, you must know that digital solutions vary in cost. Depending on the nature of your SME, you may not need a large budget for your digital transformation. This is why you need Hidden Brains as your technology partner. Engaging our consultation services will give you numerous options to suit your budget and digital needs.
Lack of awareness:

Most SMEs, particularly in Nigeria, are unaware of the numerous technologies that can help their businesses stay relevant. For some businesses, going digital means leveraging social media and mobile applications, but digital transformation goes beyond that. There is a gap in how SMEs understand digital transformation. This is expected as there are different kinds of digital transformation solutions. However, you should note that digital transformation is more about the consumers than the business itself. Digitisation focuses on personalising experiences for consumers by improving the efficiency of business operations.To properly ascertain that digital solutions will aid your SME in its digital transformation journey, you must look out for the point noted above. Then ask important questions about how the solutions ultimately benefit your customers.Also, many SMEs are not aware of the importance of digitisation in their businesses. The benefits of digital transformation for your business are unquantifiable. Technology is rapidly becoming a part of business processes, and there is no regard or consideration for the size of the business in this integration. Digital transformation accelerates business growth, and since its focus is on creating a better customer experience, it also enhances customer retention and loyalty. If you could survive the COVID-19 pandemic as an SME, you must have realised the importance of digitisation by now.

In this regard, Hidden Brains is your trusted digital transformation partner with over 18 years of experience in different industries. We understand digital transformation better than anyone out there, and we are here to guide you through the digitisation process.
Lack of basic technological expertise:

Another challenge SMEs have is the lack of basic technological skills that further culminates into a lack of understanding of digital transformation. Many SMEs have given up on digitisation due to the lack of technical expertise. Most SMEs lack experienced IT staff, while some are yet to invest in an IT unit to handle digital transformation for their business. Even when they invest in one, they struggle with incorporating digitisation into the business. Also, the cost of hiring external consultants scares SMEs off embracing digital transformation.As an SME, you should know that businesses vary in the degree of compatibility with digital transformation. Digital solutions that are successful in Brand A may not be effective for Brand B. You must measure the extent of your business' compatibility with digital transformation to avoid potential harm. Also, the rate of adoption varies across industries. Regardless of this, almost every industry can be digitally transformed into units, like sales, customer interaction, financial management, and marketing.In choosing digital solutions, you must also carefully assess solutions that fit into your existing business structure. A lot of effort needs to go into breaking down business operations and highlighting operations that can be automated or not. This is a crucial step SMEs must take before embarking on the journey of digital transformation.

Thankfully, Hidden Brains is in the business of creating unique digital solutions for businesses. Our solutions are industry-specific as well as operation-specific. In the retail industry, for example, we have digital solutions like the Retail Management System (RMS), which supports your retail store(s), inventory, Point of Sale (POS), and Customer Relations Management (CRM). There is also the Warehouse and Inventory System (WIS) that handles your warehouse and business inventory.

Moreso, Hidden Brains has over 500 experts who are ready to fill in your technology expertise gaps deftly. Rather than build an IT team that you may be unable to fit into your budget, simply partner with us to fulfil your IT needs.

We help you create a futuristic roadmap for your digital transformation while considering your budget. We also help you with process implementation and risk reduction.
Innovative nature of digital technologies:

Digital technologies are known to be disruptive and dynamic. Digital solutions that are popular today can become obsolete in a matter of months. This characteristic nature has made SMEs forgo the idea of digital transformation. They believe it would be hard to keep up with new technologies, and they struggle with adapting to these technologies. In addition, SMEs often consider the financial strain new technologies put on the business, as they have to invest in machines and skilled personnel.With Hidden Brains in Nigeria, you no longer have to worry about investing in digital technologies that will soon become obsolete. Hidden Brains solutions are future-ready. We analyse the current situation in your business and the future results you desire to fully understand how we can bridge the gap. We also define your digital needs to effectively strategise and avoid expensive mistakes.

Data management and creating contingency plans:

Data management is crucial in digital transformation. Disruptive technologies help organisations create and store useful data in a structured way. SMEs find this particularly challenging as they may not have the financial capacity to invest in data management systems. These systems allow SMEs to store, handle, study, and convert data to give them insights for making critical decisions in the business. The inability to afford data management systems and resources, as well as inexperience in handling them, is a great challenge for SMEs.Hidden Brains take the burden of data management off your hands. Our services, beyond IT consulting and digital solutions, include data analysis. We analyse data for your business to derive actionable insights that help you make strategic decisions. These decisions will help you obtain value from technology activation.

Fears about cybersecurity

: SMEs have fears about cybersecurity and the safety of their business assets when they go digital. There is a high level of reluctance in taking their business operations to the cloud. The fear is valid as there are more cybersecurity solutions for individuals than businesses. In addition, there are awful incidents of security hacks and leakage of unauthorised information that have put many SMEs and corporations out of business.The need for cybersecurity is increasing as the world becomes more connected. Cyber-attacks are now easier, and the extent of damage is greater because there are numerous interconnected systems. Unauthorised access to one equals access to all. SMEs are usually hesitant to invest in cybersecurity because they don't fully understand the importance, and they need assurance of their effectiveness.SMEs should invest in cybersecurity solutions that are effective enough to gain a competitive edge in the industry because, in times of instability, a cyber-secure business can carry on. But before doing so, you need to consult with cybersecurity experts that will guide you on which solutions to go for and how to implement them.

Like the one-stop for all digital solutions that Hidden Brains is, we have services that include the performance and quality testing of applications. We effectively analyse the Application Program Interface (API) to establish and confirm the functionality, performance, reliability, and security of the application. We also carry out a technical investigation to carefully analyse and certify the speed, stability, and scalability of applications you intend to integrate into your business. This gives us insights into how to rectify security issues.

Hidden Brains ensure your data and valuable information are secure as well as your business operations, when they are moved to the cloud.
With all of the challenges mentioned above, it is apparent that SMEs require a guide to help them understand and plan towards digital transformation. All of these challenges can be solved by Hidden Brains. From understanding to implementation and data management, Hidden Brains has the solutions. You can overcome the digital challenges and begin your journey of a successful digital transformation with us by your side. Remember, you stand to gain a lot if you embrace digitisation. Stop delaying the process. Decide to go digital today.
Looking for unique digital solutions for businesses?