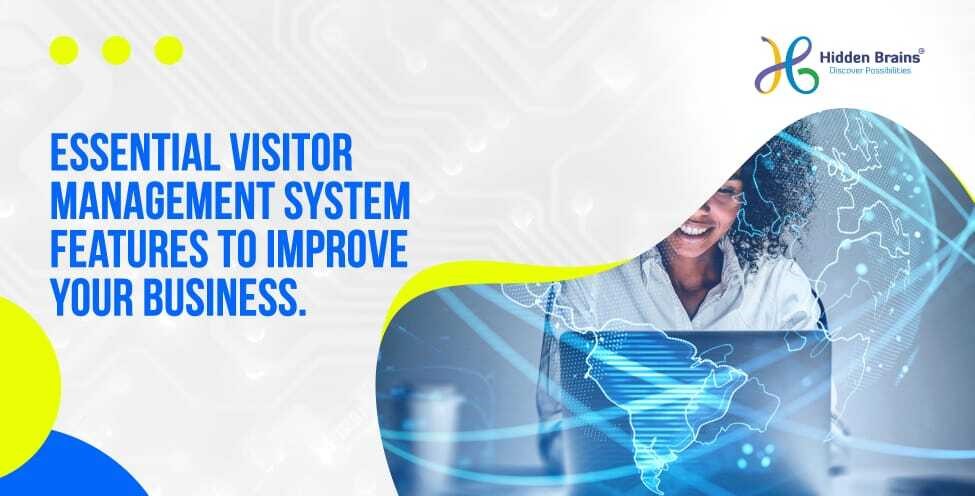 How many visitors came into your business vicinity? How long were they around? When did they clock out? All these questions are simple yet important details that every business owner should be able to answer. Unfortunately, some organisations pull up physical binders with visitors' sheets and manually count entries – a redundant and resource-consuming endeavour.
In this era of the Internet of Things and accelerated development, automation has been adopted for expendable processes. One such acquisition is Visitors Management Systems (VMS), which increased especially following the pandemic. It is a new and ecologically better solution to the sign-in sheet previously and commonly used. Also, it is secure and easier to access with advanced features that are both time-saving and seamlessly effective.
There are no struggles with installing VMS, because the entire process is straightforward. All it requires is to set up the hardware with a few digital integrations, and then you can sit back and let the software perform its functions. Besides, the software tracks employee and non-employee movements and provides excellent features that help improve your operational processes. Some of these attributes are discussed below so that whenever you get visitor management software, you understand how to maximise it to crush your milestones.
Here are features that VMS possesses which can revolutionise your business positively:
Pre-visit & Scheduling Features
With a single outsider monitoring system, you can pre-record your associate's prior visitation without thinking hard about the date or time they are coming. The software makes it easy because immediately you schedule their arrival, you get periodic notifications that serve as a reminder. This way, you can focus on more challenging issues affecting your business.
Unlike the old-fashion strangers-recording routine that involves note-taking, the software relieves you of the stress of flipping through your visitor's log book. Detailed updates on all your pre-scheduled visitation are on your screen with the click of a button. There is also the option for adjustments if required.
Another advantage the pre-visit features provide is that they allow you to plan before your expected guest's arrival. For instance, if you have a meeting with your shareholders next week, the periodic reminders by the VMS serve as a push to ensure everything is in order before your investor appears.
Employee Identification with QR Code
If you have a large workforce or an event on your business premises but find it difficult to identify who is who, a visitor management system can always help you out. From the moment you install the software, you are to incorporate the identity of your workers into the technology. With this approach, if you need employee A to help you draft a business proposal but can not easily reach him, you just need to check your VMS for his location within your business premises.
In the instance of an event (e.g. general meeting), the guest monitoring technology helps you weed out intruders. You can give out tags that the system scans before anyone gains access to the assembly avenue. Doing this ensures that certain business information you share during the gathering is only with trusted allies. In no time, you will know everyone in the conference shares your objective of taking your services to the next level.
Digital Visitor Recording.
The truth is that, most times, analogue storing of visit records get complex. Because the more outsiders you receive, the longer your log list. So, to avoid a scenario where you miss out on information about a particular client, use a VMS solution. Also, it saves you the mental stress of perusing a cumbersome outsider's register. Currently, the best visitor management system in town is Hidden Brains solution. Our services are just a dial away.
When you use digitalised visitor software, the data accuracy features accumulate customer statistics that frequently visit your premises, enabling you to know those who patronise you.
Also, you can use details provided by the visitors' technology to reach out to those who transact with you less and ask how you can provide a better service. This gives your clients the perception that your concern is how you can satisfy their needs. And your business audience increases in no time.
Time-Saving Digital features
Your staff does not have to stay redundant at your office entrance while they jot down everyone that comes and goes when technology can perform this duty. By using a VMS, the duration your worker spends taking note of a stranger's sign-in and out can be channelled to other valuable resources that would improve your business.
Similarly, archaic guest documentation incurs more cost on your operations because you will have to pay the worker on duty. Although the incentive might be small, it still affects revenues. So to save funds, time, and energy, use the best VMS solution today.
Intelligent Reporting Features
If your business uses the regular outsider register, it might be difficult to identify people you blacklisted years ago because you have to flip through the pages of a book, which is stressful and time-consuming. In some instances where you find a flagged person, you might not get all on a single page.
To save yourself from unnecessary hard work, use a VMS solution. The intelligent reporting features of this technology easily identify anyone you have ousted from your business vicinity years back. The software has well-structured memory that separates those you do not want within your vicinity from familiar faces. Immediately the intruder tries to gain entry, you get an instant beep that they're about to trespass.
An advantage this feature provides to your business is that the system has long-term memory to store information for years and ensures that those blacklisted do not gain entrance, irrespective of your presence.
Third-party Integration Features
Nothing beats having efficient software with easy integration into another system. This benefit is what VMS provides. By using a guest solution, you do not have to worry about how you transfer data from your outsider program to a new solution and vice versa. With this software's third-party integration features, you can easily improve your security. When the software and the other freeware are incorporated, data is shared, improving visit control and identity management.
Misunderstanding might occur among your staff when you use the outdated sign-in and out. Because the data recording process is analogue, there is room for manipulation. But with visitor management software, there is no avenue for disputes as the system reports the exact minute your employee logs in and out. So there is transparency for everyone using this idea.
To improve your business, you can weed out those who are not punctual to work and hire more competent hands after getting your employee's digital sign-in log report. This way, you know you are working with a team that shares your visions.
When you use the visitor management system, your operational process experiences much improvement in no time. Remember that you can only get these benefits using the latest technology software in town, Hidden Brains solutions. Our experts are just a call away – dial +234 915 2424 242 for more details.
Looking For Essential Visitor Management System