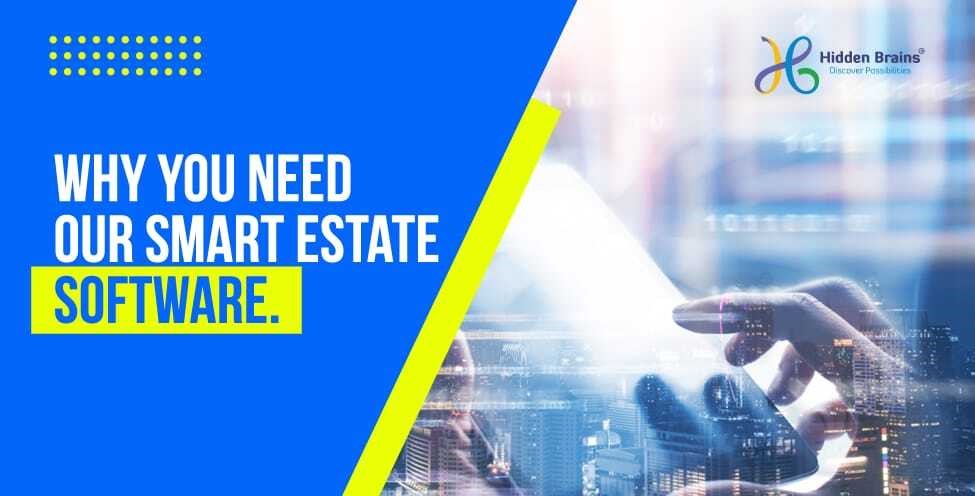 Technology has revolutionised different industries in our society today, and the real estate sector is not exempted. Virtually every aspect of real estate has gone digital, from marketing, purchase and rent, to the overall management and sustenance of properties.
Technology has made it easy for real estate clients to access almost every piece of information about a facility before purchasing or renting it. For instance, they can get information such as the crime rate in the neighbourhood, conditions of basic amenities such as electricity, water, roads, network connectivity, and ease of access to medical facilities, schools, grocery stores, and financial institutions.
Even within a home, technology solutions can be utilised to bring ease and safety to living. This is commonly called a Smart Estate.
What Is a Smart Estate?
A smart estate is a home or property that uses technology to automate and improve its functions. This can include automated security, heating, lighting, and more. The benefits of having a smart estate are numerous, and it's an investment that is definitely worth making.
If you're thinking of making your home a smart estate, this article is for you. You will discover the features and benefits of using Hidden Brains Smart Estate Software and why it is a wise investment for your home.
Hidden Brains offers an interactive smart estate solution that can help you to manage your estate smoothly. It also bridges the gap between communities through community digitalisation, making residents feel connected, safe, and secure.
Our smart estate technology secures all entrances to an estate using top-notch surveillance equipment. Using this software in your estate will ensure that no one steps on your property without your knowledge. It also monitors the movements of vehicles and package deliveries in a facility.
This smart estate solution provides physical security and a complete package Estate Management feature that enables you to share information easily.
Features of Our Smart Estate Software
We provide a state-of-the-art smart estate solution to give both estate owners and residents a sense of security. Here are the basic functionalities of this software:
With our smart estate technology, you can manage your visitors efficiently through verification systems that allow for QR-based access to your property. You will also receive smart alerts when a visitor requests an entry, giving you the freedom to either approve or reject them.
It's common to need the services of professionals such as cleaners, plumbers, and electricians in your home. And with this software, you can verify all personnel at the entry point before they enter your building. You can also maintain their records to know when they step in and out. This can help you avoid intruders posing as professionals from invading your property.
With one click of a button, you can send out an SOS notification alerting your nearest neighbours, family members, and security guards about emergencies.
Your security guards can manage vehicle entry in your residence with our smart estate software. Through this software, they can also have pictures of the vehicles when coming in at the checkpoint. This way, all vehicles are accounted for.
The safety of children is highly guaranteed with this software. As long as there is a record of every child in an estate or community, security guards will alert parents for verification when any of their children try to step out of the gate.
Digitalised Community Management Solution
Our Smart Estate Software allows for fast dissemination of information and improved management of residents' data in a community. It creates collaboration between different communities and also within each one.
Here are some benefits of this community management feature:
Meetings can be facilitated between groups or committees of different groups, including sending announcements through emails.
Community members can lay out complaints about damages and other issues they encounter or make requests. The admin or manager will then view those complaints and requests, take the necessary action, and monitor the progress.
The needs of residents in communities can be effectively met, and no one will be left behind when this smart estate management software is properly utilised.
With a ticket management feature, pending issues in communities can be prioritised, assigned, and resolved within a specific period. This ensures transparent resolution as well as improves accountability.
The community admin or manager can create polls for the community residents to get important information from diverse views. These polls concern any decision that needs to be made for the good of the community. Residents can also receive notifications of results or when a new poll is created.
One of the best things about this software is the accountability it allows. As an estate owner or community manager, it will enable you to track what you need to know about your tenants or members, the total number of vehicles in your jurisdiction, and block information. You could also find records of every visitor that came into the vicinity, the meetings held among residents, and complaints filed over time.
So, what are the key benefits of Hidden Brains Smart Estate Management System?
Enhanced Security
Our smart estate system enhances your home security through timely communication between you and the security guards. For example, visitors are always verified before entering your home, their cars are accounted for, the purpose of their visit (if they are professionals) is documented, and kids are also not allowed to leave your premises without permission. So, you technically receive reports on everything that concerns the security of your home. In addition, surveillance cameras are installed in strategic spots to keep an extra eye on every activity in your surroundings.
Ease of Operation
Our futuristic tech-based security eliminates the need for using conventional methods of paper registers and phone calls at check-in points.
Hassle-Free Approval
Since visitors need approval before making an entry, our software is designed to make the process easy. As an estate owner, you can authorise visitors' entries with a single click on your smart gadget.
Ease of communication
Our system facilitates communication between residents, owners, managers, and security guards in an estate or community.
Help Desk
You can lay complaints and access different escalation levels with an admin or manager. This software allows every resident to seek and get solutions to any challenges or damages they encounter in the estate, making solutions come faster and easier.
Real-Time Access
Our software lets you access real-time information about your visitors through a QR-code-based entry. You can minimise the number of daily visits and monitor visit status, and pre-define access rights.
Information at Your Fingertip
A simplified life is what you get with our smart estate software. You can easily hold meetings with members of the same community or neighbourhood, communicate with security guards and other staff, and have several opportunities to raise issues relating to your security and well-being in your home.
Unified System for Multi-Property Owners
Our software has a dashboard that helps you manage your properties seamlessly. You can access, view, and manage information regarding your properties from a centralised location.
It's amazing how much the management and security of landed properties and estates have developed over time. Since the technology's introduction into estate management, house owners and tenants are more confident in smart security, knowing it is reliable compared to the conventional way.
Tech has made it easy for estate managers to manage properties digitally and remotely. They can access essential information about the facilities they manage through a smart device. With real-time data available through smart estate technology, they can effectively manage and monitor every activity.
Smart estate technology is becoming increasingly necessary in our modern world. This is for a variety of reasons: it can help reduce costs, it can increase security, and it can make homes more comfortable.
Hidden Brains Smart Estate Security System & Community Digitalisation Solution gives you all these and more. Our software also supports multiple property types. So, you can have absolute control of all your properties at your fingertips. This system is aimed at creating a safe, unified, and organised environment.
If you are looking to incorporate smart estate technology into your home or estate, visit our website at www.hiddenbrains.africa and book a demo with an expert today.
Looking for the Smart Estate Software