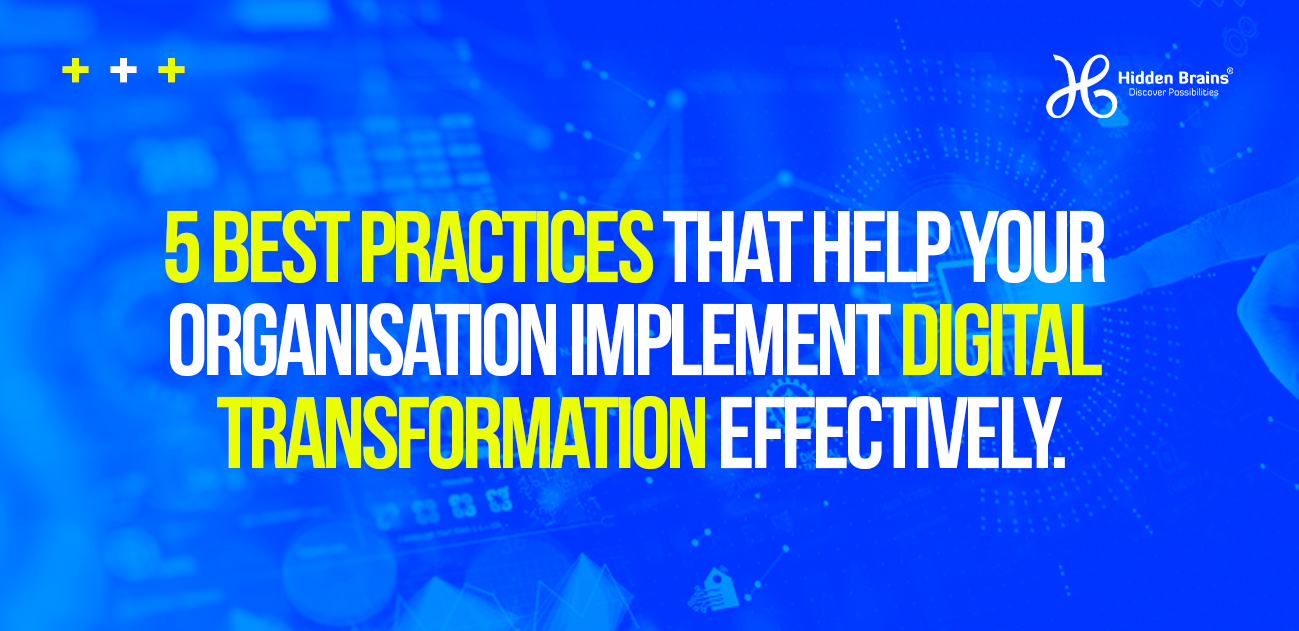 Your business operations may be running smoothly, but things could get better with implement digital transformation. You could spend less time sorting out your files, holding numerous meetings, or collecting data. Your productivity can increase, and activities that take days to be completed could be accomplished in less time.
Because time in business is money, whatever can be done to gain traction should always be incorporated into your business systems. One of the best ways to become more productive and efficient is to automate your business. Automation is a necessity; you need to be more efficient in your day-to-day business operations.
What Is Business Efficiency?
Efficiency, in simple terms, is all about improving your productivity. For your organisation to thrive in the competitive market, you need to hack the principle of efficiency. Efficiency doesn't mean employing more staff to get a job; on the contrary, it involves introducing tools and machinery that will boost productivity and get the job done seamlessly.
Cumbersome processes within an organisation can be simplified with IT (Information Technology) solutions. The time that would have been lost can be saved and channelled into other productive areas. For instance, if you are operating a warehouse business, the long process of shipping, packing, dispatching, and taking inventories of goods in a warehouse has been simplified with just one IT package provided by Hidden Brains – Warehouse and Inventory Solution (WIS). Rather than spending more time and human resources to document or take stock of your goods, digitalisation provides an overall solution.
Simply put, being efficient is your ability to use your resources in the best possible way to achieve results. Business efficiency is measurable; it can be determined by calculating the ratio of your useful output to the ratio of your total input. It uses this analysis to measure your turnover and determine how productive your company has been.
If you are not satisfied with your productivity, you need to improve how your company operates. Digital transformation is one of the thresholds of business efficiency. Simplified processes give room for more productivity and limitless IT services to choose from to increase your business efficiency. (Visit https://www.hiddenbrains.africa to see more.)
The initial stage of introducing digitalisation may be quite pricey, but it will cut costs and increase efficiency in the long run. In addition, it will save you and your employees time to perform other productive tasks that may require more human touch.
What Is Digital Transformation?
Before delving into the concept of digital transformation, what is transformation?
Transformation, in any form, is the umbrella of growth in every organisation. It is a fundamental change that gives a company a bold shift to accelerate growth and gain a competitive advantage. Digital transformation, on the other hand, is simply the process of applying digital technology to improve business structures, systems, processes, and operations by modifying the existing one or creating a new business model.
Digital transformation is a broad concept that transcends improving customer services, sales, or marketing. It eats deeper into daily business operations and goes beyond upgrading your technology. It involves restructuring your processes to fit and adapt to any changes that may occur. There is no limit to how you would scale up and grow your business when you leverage digital technologies available.
Presently digitalisation in business is the new normal; most businesses have automated their operation to embrace Information Technology (IT). Modifying existing technologies or creating new ones to improve your business models and processes are the new requirements to survive the ever-changing business landscape.
Restructuring business operations to capture the benefits of digital technology puts organisations in a race to thrive and consistently be ahead of other competitions. For your organisation to survive, you need to be abreast of current technologies in your industry that will ease your work processes, save time and reduce cost. This means that you'll have to constantly disrupt your work pattern to accommodate consistent digital changes.
Organisations that want to stay relevant return to their drawing boards to review their internal systems and map out strategies to improve the business process. The need to leverage digital technologies prompts them to constantly ask big questions like: how can we change and improve our system? What strategies can we implement to be more efficient? What tools can we leverage to deliver our services or products better to our clients?
Benefits Of Digital Transformation
Growth becomes inevitable when you are efficient. The need to grow drives many companies to implement digital transformation. Beyond this, there are other benefits you derive from digital transformation, some of which are:
Reduced cost: Presently, digitalisation is crucial to business sustainability because it helps improve productivity by eliminating time-consuming tasks. It also means getting more tasks done with fewer resources, saving money to meet other needs. When your cost is reduced and your output increases, you can think of expanding your market reach. You can also invest in setting up new locations for your business.
Increased profit: Fewer expenses plus more output equals higher revenue. Organisations that undergo digital transformation increase their profit margin by producing more products. The advantage is that producing more goods at a reduced cost gives you a better opportunity to competitively price your product without hitting the red flag on your profit margin. This means more profit for you.
Meeting more demand: You can easily meet your market demand without hiring more employees or spending more resources. By embracing the right tools, you can work at your peak and even meet unexpected or urgent demands on your products or services.
Efficient resource management: Rather than using different software or personnel to achieve a goal, digitalisation helps you consolidate different tools for your business to ensure efficiency across the various units in your organisation.
Improved Customer Experience: Digital transformation not only unlocks your team's productivity, it also improves customers' satisfaction which trickles from their experiences. Customers are thrown several options made available by your competitors; to retain your clientele and possibly increase it, you have to meet their expectations constantly. At times, low prices aren't what attracts them to your product or services; a good experience is what they keep coming back to get. You can meet these high expectations with different IT solutions, of which Smart Assist is a perfect example. With an advanced feature that provides quick and easy remote assistance, you can be sure to increase your customers' satisfaction and meet their needs.
Increased productivity: Having the right software and tools helps you streamline your work processes into improving productivity. By automating your day-to-day operations, you can maximise time and become more productive.
If you want to enjoy all of these benefits, you should focus on making your business efficient by undergoing digital transformation.
What Drives Digital Transformation
Digital transformation has two driving factors: customer expectations and technology. Zeroing your drive will help you uncover areas and access opportunities to improve and eliminate frictions that have hampered your business growth.
Practices That Help Implement Digital Transformation Effectively
After identifying your drive, it's vital to assess the viability of your proposed transformation—how feasible is it?
There are things you need to first get right before proceeding to overhaul your business processes. There are practices you need to adopt before implementing the digital changes. So, before embarking on your digital transformation journey, here are some practices you need to adopt to ensure the digital transformation is implemented successfully:
Set your goals and establish what you want to achieve:
Before implementing digital transformation, planning is crucial. Once you have a goal set, you can begin with your plans on how to get there.
Goal setting is vital in ensuring that your digital transformation is effective. Before you begin this process at all, what is your end goal? At the end of it all, what do you want to achieve? What benefit should this new IT solution add to your company?
Write it down and establish your goals first. The objective of your transformation will help you monitor the result and effectiveness once it's implemented. Your goals can either be short-term or long-term, depending on what you've set to achieve.
Assess market trends:
Customers are the bane of your business; therefore, whatever you do, every decision you make must trickle down to improving customers' experience. Constantly seek better ways to satisfy your customers' needs. Moreover, the products and services you offer are for your customers to consume, making their experience worth it.
With the aggressive technology and the noticeable changes permeating the market, you need to constantly watch for relevant trends affecting your industry. Assessing the trends helps you determine which tools to adopt or subtract, as needed in your company.
Sometimes, you may need to revise all your business processes to achieve your goals instead of upgrading one part.
Promote an organisational culture that allows for change:
Your organisation has an existing culture but does the culture encourage change?
Getting people on board with digitalisation is one major challenge organisations face. Resistance to change is a roadblock that can hamper the success of effecting digital transformation.
Pivoting from analogue to digital business model, upgrading existing technology, or overhauling your entire business process to incorporate digitalisation is a change process. For you to successfully implement this, the systems in place have to be receptive to change.
You need to promote a culture that embraces change in the workplace. A company that encourages change will motivate employees and inspire collaboration that clinches digital transformation. Having a culture that promotes change gives a soft landing to implementing digital transformation. Culture is one of the pillars of every successful business and a great enabler of any change effort. It's the values and beliefs that guide every action, strategy, and innovation.
Culture is your value identity; it is the soul of your business, whereas your business structure is the body. It may not be as tangible as the structures and systems, but it is the invisible and indivisible part of your organisation that keeps things running. A strong company culture that is communicated and reinforced will ultimately shape employees' behaviour and perception.
Resistance would be reduced when it's an existing culture to welcome changes, innovations, or new ways of improving the system, structures, and business operations. Promoting change culture is a tactical approach to mitigate inconveniences/disruptions that may likely occur from introducing digital technology.
Before digital transformation can be effective, employees must be open to embracing it and fully utilising it to achieve the desired objectives.
Build a strong team of executors:
For every successful change, there are people responsible for it. Although there may be a level of expertise required to operate technology, the willingness of your team to learn and adapt will increase the chances of success. As your business evolves, have a strong team of executors ready to work and embrace necessary changes.
Assess your progress and adjust:
After implementing your plan, it's important to take a step back to evaluate your progress. Monitor your metrics and analyse the data. If there is a need to adjust, make a move. It is always necessary to update your tools based on the current market condition. The end of the goal of digital transformation is to cause a ripple effect that drives sales more effectively.
If you want to intensify your digital transformation efforts, Hidden Brains provides several IT solutions customised to meet your needs.
For inquiry, you can send us an email at [email protected] or call us at +234814126142
Want to implement digital transformation in your organisation?