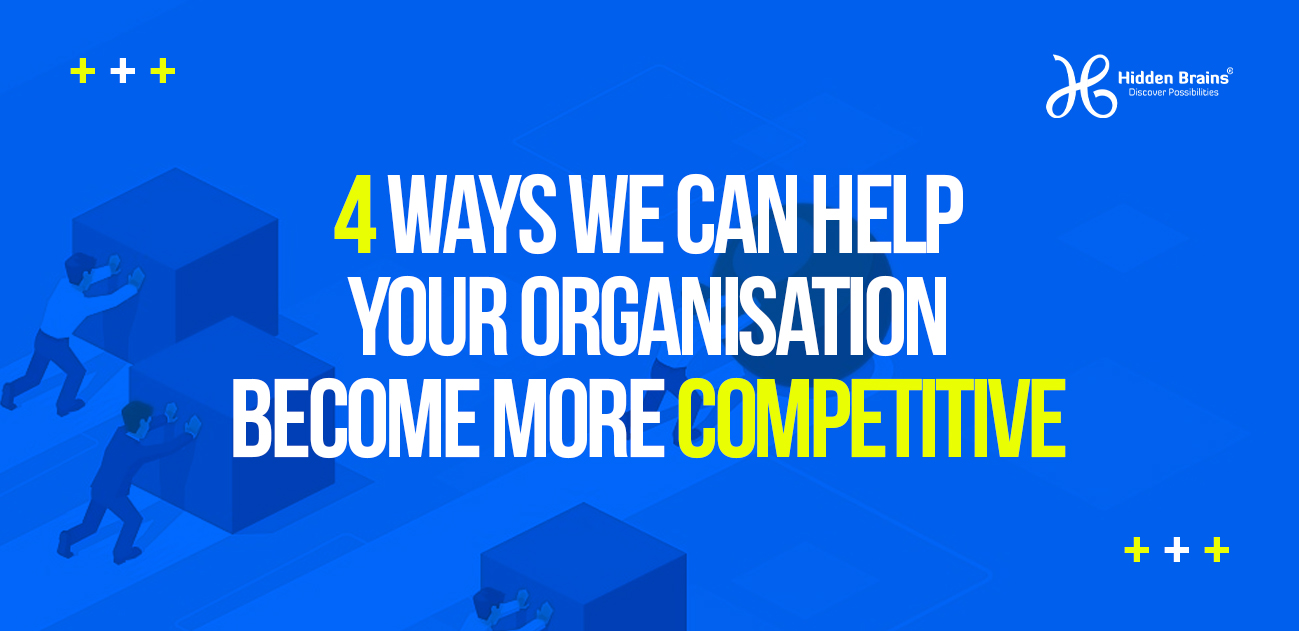 The contributions of technology to boost your business performance cannot be understated. It is rapidly transforming the way businesses are done and fast becoming an essential prerequisite for a thriving business. To succeed and stay relevant, businesses have no choice but to leverage novel technologies in every area that relies on tools and software.
There is now a compulsion on businesses to develop or partner with IT professionals or firms to gain access to the global marketplace. Technological advancement is a revolution that will undoubtedly, influence businesses to help reduce operational costs and increase revenue. Businesses now have to apply various emerging technologies to communicate effectively, conduct meetings, and sometimes negotiate deals. No one can argue that without the internet, video conferencing, and other engagement apps, many businesses would suffer communication-wise. The role of technology in business will only continue to increase, and if companies fail to heed the wake-up call, it won't be long before they fold up.
Today, interaction with customers requires specific software; 80% of everything that has to do with shopping has moved online with the help of technology, and feedback from clients can now be attended to from the comfort of our homes. In reality, technology has now become a fundamental part of our lives.
For this reason, 'How can we leverage technology to gain competitive advantage?' Is the principal question every entrepreneur and business owner should be asking. The most suitable answer and solution can only emerge from leveraging technology the right way. With the right technology, your business can establish a sustainable competitive edge that can facilitate and solidify your position as an industry leader.
Becoming an industry leader necessitates having a strong competitive advantage, which comes in different forms. These advantages are not just restricted to possessing strategies that may aid the achievement of better results, but also includes driving operational excellence, having a leading product, and providing an exceptional level of customer personalisation.
By scrutinising all forms of competitive advantage, it is imperative to observe that sustainability is common to all the forms. This insinuates that they will only last for some time. Sustainability is a leading point businesses must give close and thoughtful attention to. Your business needs to develop strategies to achieve sustainability through technology. It is a task charged to all business leaders to see that the right technologies are implemented.
Another important aspect worthy of attention is businesses playing their parts in observing and noting areas of operation that require improvement. They must be conversant with the tools that drive success for leading organisations. They must also realise that technology isn't slowing down; as such, only those that are willing to invest in tech tools, expertise, and consultancy will be able to catch up.
So, how can technology help boost your business performance and sustain growth without incurring unnecessary costs?
That is where Hidden Brains comes in!
At Hidden Brains, we work tirelessly to see that organisations start their business journey and technology transformation to fast track their way to success. We want to help businesses develop infrastructures that enable productivity, speed, efficiency, agility, and a great reputation.
Every business must be capable of responding quickly and effectively to any market demand. It must have a convincing value proposition to be a leader. It is the only way your customers are sure your solution is the ideal one. And with the expertise and experience in Hidden Brains, you can be guaranteed success.
This article will be highlighting ways Hidden Brains can help boost your business performance and keep up in the ever-competitive market through technology.
1. Digital Transformation Consulting Services
Our digital transformation consulting services help businesses migrate to a digital media and interactive era, along with effective management of existing business challenges. Our reliable team at Hidden Brains helps businesses shape their processes through digital technologies such as the Internet of Things, Artificial intelligence, Cloud, and Big Data.
We support leaders of industries as well as start-ups to gain a competitive edge in the new digital economy by setting up an integrated ecosystem of people, processes, and the environment.
Undoubtedly, the changing consumer preferences and fragmented technology landscape has forced businesses to reconstruct their thought processes on operating models built on outdated platforms. As such, we have designed our digital transformation services to help businesses identify potential gaps in their strategy and also recommend suitable technologies to enable digital disruption.
Many businesses lack flexibility because they still apply legacy solutions in their day-to-day operations. These outdated solutions bear a technological burden due to old programming languages and databases. The downside, however, discourages many businesses from evolving and fully utilising analytics and real-time transactions.
The digital transformation at Hidden Brains aims to create a smoother and more agile software development. Through our IT transformation services, we help clients implement advanced algorithms that resolve issues and remove loopholes through intellectual property, iterative approaches, processes, and capabilities.
Our team of IT experts can apply and guide you on how to use algorithms to interpret the huge amount of data collected.
Algorithms will become a vital element of every business in the future, which means that insights and decisions of most entities will be data-driven. Employing our expertise at Hidden Brains will certainly benefit any business considering scaling its product and services at a quicker rate.
We ensure our expert consultants work alongside our clients to design, develop and implement the required IT infrastructure.
To actualise our clients' IT transformation, Hidden Brains focuses on areas such as:
Formulation of IT Strategy & Assessment
Technology Modernisation
Implementation of Intelligent IT Operations
Workforce Transformation
For the companies that are determined to transform their IT operations and business processes, they aim to do so with the digital disruptors—the type of workforce that promotes business agility. Hidden Brains supports you in realising workforce transformation, which inherently unlocks an improved financial performance for your company. You can envisage a greater degree of productivity, security, and freedom with our digital business transformation services. Some of our workforce transformation services focus on:
Digital Workforce & Workplace Solutions
Aligning Workforce with Business Strategy
Workforce Management & Support Solutions
Security Transformation
One factor that is very crucial to business and technology transformation is security. Hidden Brains, as a renowned digital transformation company, is proficient in developing the right security strategy for your business, the type of strategy that accelerates new IT trends and outpaces rapidly changing techniques.
We commit ourselves to help businesses set up a secure environment that is proactive with integrated framework and security management solutions.
At Hidden Brains, we are skilled at foreseeing potential risks and developing ways to mitigate any form of external threat to guarantee the continuity of business operations. We take our time to bridge the gaps in the existing system after thorough analysis, and bridge them with the application of our highly sophisticated IT security solutions across industry sectors. The IT security solutions include:
Network Management and Firewalls
Data Protection & Security
Risk Assessment
Secure Automation Solutions
Enterprise Mobility Solutions
With our enterprise mobility solutions, organisations can experience first-hand mobilisation, integration, and automation of their business processes on various platforms. Mobility solutions are beneficial in many ways because it provides numerous opportunities such as customer interaction, partners and suppliers, employees' empowerment, and creating a connection to the business processes. Workplace tasks entail more than just employees accessing corporate emails.
Businesses that have adopted mobility have incessantly enjoyed increased productivity and efficiency. In more ways than one, enterprise mobility supports businesses by managing the entire business model to transform how business processes run. There's more! Mobility can provide support in managing your businesses' service models or revenue models with complete simplicity.
Hidden Brains has helped many businesses develop solutions for employers to help their employees work from any location. The Covid-19 pandemic has left many companies confused as to how to bring operations closer to their homes. The urgent need for a shift in approach to work wasn't planned, so it allowed us to proffer solutions by developing effective mobility strategies for those who embraced remote work.
We develop and implement mobility solutions that enable the efficient collection of data via numerous channels that customers contact your business on a mobile app. It also allows for the management of large amounts of data to provide value to customers.
Regarding flexibility, because today's business landscape demands or allows some people to work from home or make use of co-working spaces, businesses are experiencing an increase in productivity.
Companies that can only access their software on-site wouldn't be able to move operations to another location if there is a need. Either they start setting up a new facility, which may require purchasing new tools and software to enable work. But with an enterprise mobility solution, remote work can go on without putting any business process at risk.
How more can mobility foster exceptional operations at work? If your business has several employees who have to work on the same project, communicating from time to time is crucial. That is, it becomes easier for employees to give an update on the progress of their job and collaborate in real-time. In cases where work has to be done out of town or outside work premises, mobility will fix the communication gap, ensuring that employees get first-hand and accurate information without delay.
With the help of a desktop to gain access to data and required information, gone are the days when workers had to be stationed in an office.
Today, all operations and job functions can be optimised for mobility, which in turn reduces your business's sales cycle.
Due to the flexible mobility solutions Hidden Brains offer, work can go on at any time and anywhere. Employers can maximise it to make crucial business decisions. It will also help the marketing and sales department of a business enjoy seamless operations.
2. We Create A Great Customer Experience to Boost Your Business Performance
Digital channels have changed how customers interact with brands. And frankly, the availability of different communication channels has made it easier to get information from customers and brands, respectively.
At Hidden Brains, we can facilitate the transformation of traditional modes of customer interaction to digital mode.
We apply artificial intelligence to create a remarkable online experience to improve customer engagement. After implementation, we guarantee that customers can interact with an intuitive online assistant helping to resolve complaints, attending to inquiries, and giving feedback. Besides having the luxury of answering a customer's queries faster, businesses can present their best offerings to satisfy their customers.
Our transformation service integrates Digital channels such as an online assistant to proffer a more convenient client-to-customer experience. To save companies the stress of identifying their most profitable or prospective product, Hidden Brains uses AI will to provide a list of the most likely lucrative offerings based on purchasing history and demographics. AI technologies will furnish businesses with intelligence and insights to generate solutions for their business challenges.
3. Enterprise Technology Consulting Services
Hidden Brains offers all-inclusive business and technology consulting services that give you valuable advice on how to operate a business to be more profitable and successful. We assist enterprises that seek new technology-driven opportunities. Our IT consultancy services provide exceptional support to resolve the issues related to operational efficiency, technology, business management, and international expansion.
Our business consulting services are administered by industry experts for every field we operate in. They extend their professionalism by helping clients realise accelerated growth through the development of effective business strategies to drive correct business decisions, as well as managing productivity enhancement drive.
4. Integrated IT Managed Services Provider Company
Hidden Brains unlocks every opportunity associated with business and technology to provide next-generation integrated IT managed services. We conduct a detailed review of all your existing systems to gain insights into how people, processes, and workflow operate. The review involves analysing the existing process' challenges and liabilities and formulating strategies to help your business explore opportunities to enhance efficiency.
We also help clients reduce the stress of hiring and managing resources by providing a team that works thoroughly to ensure the project is a success. We provide customised technology solutions and also leverage cloud services, along with product maintenance and support for exigencies.
Hidden Brains ensures business processes align with standard IT operations for a seamless workflow. With the help of our suite of comprehensive managed CX services, our clients get to enjoy a remarkable customer experience.
At Hidden Brains, you are guaranteed guidance and support for whatever IT challenges your business is facing. We accompany you throughout the transformation journey, from the design stage to the development stage, so you can focus on core business.
Want to Boost Your Business Performance?